The one that's rough about taking holidays at the end of August is that you almost wish the summer away, counting down until your time off.
Summer is officially over, but we did have a good time. In fact, it was one of our busiest vacations on record.
We first set off for the Dells. 10 hours. We initially were going to take the truck, but the car is so much better on gas, so we opted for the Fiesta instead. Zach is too tall to sit in the back, so he got the front and I sat in the back with Logan.
It was
cozy.
The drive down went pretty quick. We got up at the crack of dawn as we planned on doing the drive down in 1 day. Logan and I fell asleep as soon as we hit the highway. I woke up briefly to say hi to Border patrol and then back to REM until we got to Fargo.
The Dells reminds me of a theme park town. Everything is kind of kitchy, but you can see how it would appeal to families on summer holidays.
We checked into the hotel and went out for dinner at Paul Bunyans. It was a cool little place that looked like a log cabin. It was all you can eat chicken and ribs night, so it was a fiscally responsible decision since the boys hadn't eaten since we hit Tim's on the way out of the city.
The next morning it was a little cloudy. I was disappointed, because the water park we were going to was Outdoors. The best waterparks are outdoors because there is more room to build, but you take a weather risk.
We got there for the park gates opening. The one good thing about the getting there early with somewhat crappy weather is that there is no waiting for the rides. We pretty much had no lines the whole day and went down every slide outside of the toddler ones. Some were terrifying. Zach and Logan both went down this straight drop slide, the one slide I wouldn't do. Part of the reason is that a) it was insanely high and b) it was one of two slides in the whole park that didn't use an inner tube.
As we waited at the bottom of the slide for the boys, every person who came off was complaining about their back. The joins in the slide scraped as you went down. It looked really painful. You could tell who had gone down that slide during the days because of the tell tale red wings on their back.
My mid afternoon I was done. I was cold, had done all the rides I wanted to and was getting hungry. I refused to pay the crazy waterpark food prices.
That night we hit Moosejaw pizza. Apparently it is "one the must see places". The boys liked it. Funnily enough, Logan bumped into one of his best friends at the restaurant. Small world.
Back at the park for Day 2 the weather was much nicer and the lines were much longer. As crummy as it was to have the colder weather the day before it kind of worked out, because we knew what rides we liked and which ones weren't worth the wait.
It is nice that the boys are old enough to go off by themselves in the park. My mother instinct still flinches when they go off on their own, but I knew they are old enough. Logan's friend was at the park that same day, so they had a great time hanging out together.
Brad got a wicked sunburn that day. You know its bad when someone behind you in line says that you should probably put some more sunscreen on. Yikes.
That night we packed up and drove to Albertville because we were going to do a full day of shopping before heading home.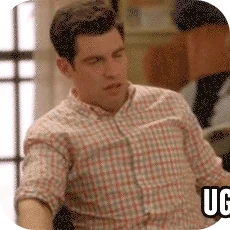 Shopping with the boys is kind of painful. Zach hates it and will grab anything just to be done. Case in point, we were in a store looking for some jeans and I asked him if he liked this particular pair. He grunted in my general direction, said "Yeah, those are fine", grabbed the first pair on the rack (without checking the size) and headed to the checkout. After a lot of eye rolls we got him to try on a bunch of stuff and even came away with some winners. Hurrah.
On the other end of the spectrum is Logan. There are tons of stores in Albertville, but he only had eyes for Under Armour. I kept trying to convince him to try other things, but his mind was made up. When we got to the store he went nuts, trying on everything and I'm pretty sure he bought out the store. The discounts were decent (even with the cra*p exchange rate) and he needed clothes, so it worked out well.
We got home Thursday night and pick up Shiloh. She was so excited to see us and we really missed her. Sat down Thursday night with a big glass of wine and fell promptly asleep.
Saturday was the Twickenham Block Party. It was the 4th annual party and was again a big success. All the families came out with the kids. We had a full folklorama potlock, bouncy castles, egg races, water balloon fights (that the adults got in on as well), movies for the kids and a late night bonfire in the middle of the street. I love my neighbours, they are really great people.
The following Monday we left for Lester beach. We rented a cabin for a couple days. It was a dog friendly cabin, which meant we could take Shiloh. Lester beach is beautiful. Identical to Grand Beach with the icing sugar sand, but without all the people. The cabin was an Airbnb. It was my first time renting and Airbnb and it was pretty good.
It was a small one bedroom open concept cabin. It had a kitchenette, hot plate and microwave etc. Outside were picnic tables and firepits. We went on a bunch of hikes (got lost more than once), spent some time at the beach, had bonfires and smores. It was great.
We drove back into the city for Zach's friends birthday party on the Wednesday and then headed out to our cabin for the Unbirthday weekend with my family.
The cabin has undergone HUGE renovations and I am thrilled to report that my parents almost have water! That will be a game changer for them. As per usual, we settled into some hard core relaxing. Brad and Zach did their first ever canoe float down the river. Initially it was going to be both both boys, but then Logan changed his mind. I think it worked out for the best because Brad was able to get some one on one time with Zach without having to deal with the boys fighting.
The only glitch in my summer relaxing came at the hands of a bottle of duty free spiced rum. One night we had friends Courtney and Dale over. I had poured a spiced rum and coke and offered Dale one, but he turned it down because he said that brand (Kracken) made him sick. I had bought Kracken loads of times and never had that problem. The night continued with well mannered frivolity.
Somewere south of 6:30pm, I was able to keep some food down. WTF? I had drank anymore than normal, but we discovered that the alcohol content on the duty free was WAY higher than what I am used to. I can only surmise that was the cause. That night Brad had a glass or two and woke up feeling sick, so maybe it wasn't just me.
We got home Monday night and was back to work Tuesday. Mental note to build in a few days of recovery before returning to work. It's been two weeks and I am still catching up on laundry.
School is back in session now with Zach in Grade 10 and Logan in Grade 8. There are lots of things in store this year. Zach has signed up to go to Costa Rica in March and Logan will be graduating from Junior High this year. Someone please hit pause.
Next up on the agenda is hunting season. Now that all three of my boys have hunting licences, Brad is hopeful that we will fill our freezer with venison. I hope so too.
and now... we return you to your regularly scheduled fall programming of pumpkin spice lattes.