I decided to get a jump on the long weekend and take a half day off.
My plan was to hit Costco, grab my grocery order at Superstore, load up the truck and be on the road to the cabin by 3:30 pm. But like they say, what could go wrong certainly did.
Since the car is too low to the ground to go off road, I needed to take the truck. However, the truck is too big to drive into the parkade at work. The plan was that I would take the car and on the way to Costco stop off at Brad's work and switch cars.
Traffic was busy as I left for Diamond as everyone had the same idea of leaving early. I got to Diamond, gave Brad a hug and kiss and set off for Costco. I found a parking space easily which in and of itself is miraculous as parking the truck is difficult at the best of times.
I walked up to the entrance and reached into my purse to get my wallet/costco card. However, my wallet wasn't there. I have an open style purse, so I just assumed that it fell out in the truck. Disgruntled I walked back to the truck, but it wasn't there.
F*ck. I called Brad to see if my wallet fell out in the car. Nope. Well fantastic, now what? In order to get into the parkade at work, you have to scan your card. I keep my card in my wallet, so I know I had it when I left work.
There was only 3 places it could be, in the stair well/parkade, in the Diamond parking lot or the Costco parking lot.
It wasn't at Costco and Brad said he couldn't find it at Diamond, so it had to be at work. I hopped back in the car to drive to Diamond. Since I had to go to work, I had to switch vehicles again. After grabbing the car, I had to fight traffic AGAIN to get downtown.
I called a friend at work while I was on my way and asked if she could go down and look for me. Unfortunately she couldn't find it. She asked the security desk, but they said no one had turned it in.
F*********************ck. I could only surmise that someone must have picked it up. I had important receipts and a whole bunch of gift cards in that wallet. Plus the idea of having to replace all my IDs left me beyond angry. As I made my way through traffic I let out a rather unladylike torrent of profanity.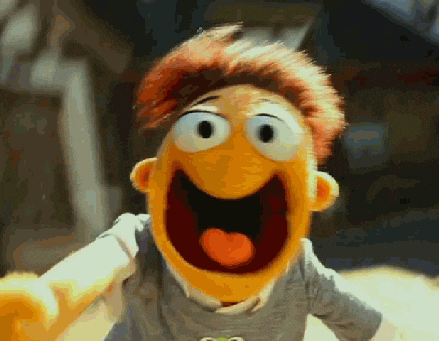 I rushed back to work as fast as I could and searched the parkade and stairwell. Nothing. I went up to the service desk and the guard said that no one had turned anything in. Now the parkade entrance is behind the desk, so I got a view of the underside of the desk walking in.
As he continued to tell me my wallet wasn't there, I spotted a familiar red/blue/white striped wallet sitting on the shelf in front of him. I pointed it out and he then went on to say that he was filling in for the regular guard and no one told him anything. Ok. Whatever dude, I don't even care at this point. That's my wallet, hand it to me.
Admittedly, I wasn't in a super calm state. I was running majorly late, had criss-crossed the city numerous times and I wasn't in the mood to be civil. I finally demanded he hand it to me, reached in for my ID, proved it was me and was off and running again. I was super frustrated though. What if I had only gone to the desk from the front? I would never have found it!!
As I was driving over to Costco, I realized I was going to miss my pick up time for the online groceries. I called Superstore who were great and agreed to hold my order.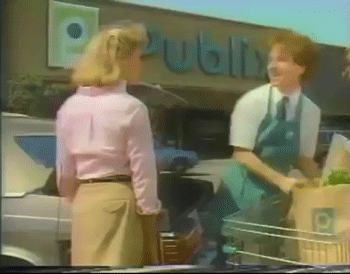 Back on track, I rushed downstairs, hopped in the car and bee lined for Diamond. Switched vehicles yet again and hit Costco. Made a lightning fast loop of the store and was on my way to Superstore.
Pulled into the stall, loaded up the groceries and headed home. I was slightly annoyed that a few of the things I ordered were not in stock, but whatever, they weren't essential, so I headed home.
Just as I pulled into the driveway I got a call from Brad. "How much did you spend at Superstore?". I was completely perplexed as to why he was asking until he pointed out that instead of the regular $250ish, $500ish came out of our account. What in the actual F*ck?
I ran inside and called the store. Apparently they have implemented this thing where the pre-authorize and put a hold on funds which are then reversed. It's a similar thing to what happens when you pay at the pump for gas. However, unlike the gas pumps who immediately reverse the charges so you don't even see them on your bank statements, Superstore actually took the funds out.
The store "apologized" but said that this would be standard practice for everyone from now on. If that's the case, my online grocery shopping has officially ended. What the h*ll? Who would agree to that?
The manager suggested that I pay with a credit card so that the impact wouldn't be significant as it is in a bank account. Ok dude, really? I want to pay with a debit card and you're telling me not to?
I was told it would be reversed in 3-5 business days. Awesome. What if you were on a budget and had mortgage payments coming out and this caused them to bounce? As I was on the phone, I glanced down at my bill and realized I was not credited the bonus PC points for my order. The offer was if you spent $250, you got 25,000 points, which is the equivalent of $25 dollars.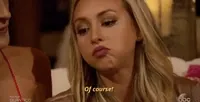 I mentioned this to the manager while I was on the phone and he said that wasn't his department and I would have to call another number. Of course I do.
After hanging up, I called the PC points number. Apparently the offer is not valid on milk, which makes no bl**dy sense. Even better, my order without milk came to $244, a whopping $6 shy of the $250 offer amount. Remember those items that I ordered that were out of stock? Those would have put me over the $250. Son of a b*tch.
Thankfully the rep on the phone was reasonable and credited me the 25,000 pts but gave me the speech about ensuring that I hit the total accounting for any milk purchases. Oh good, now I have to become an extreme couponer. Excellent.
Despite it all, I still I had plans to go to the cabin, so we packed up. Was not a great start to the weekend.
It was nice to see Mum and Dad, but the boys were going at each other like Cats and Dogs all weekend which really took away from the fun of it all. Logan especially. That kid is just relentless when there is something he wants. On Monday, Zach stayed at the cabin (that was the plan all along) and Logan and I drove back to the city.
Sigh. Wasn't the best weekend to be honest. On top of that we are now headed into quarter end and so things are going to be super busy until August.
Oh well, it is what it is.