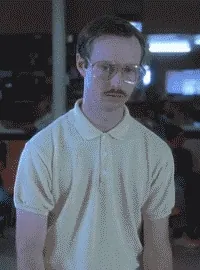 The wait is over, or on as it were.
After two months, I am back to weight bearing. I still have the walking boot, but it is now a walking boot!
I'm supposed to ease into weight bearing, but if I am being completely honest, I have been easing into weight bearing for a while now.
I no longer have to use the scooter and I can walk to the bus. The plan is to still bring my crutches, but only use them if my foot bothers me. I found out this glorious news at my appointment this morning and starting walking immediately after. I can already feel my foot aching, so maybe there is something to this easing into it.
While it has only been 2 months, it feels like forever and I am thrilled to be moving on. I imagine that I will need physio after this is all said and done, but I'm looking forward to that point.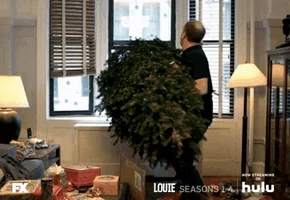 The holidays are officially over as well. We had a really nice break. On Christmas Eve we visited with Brad's family in Morden. The visit had a but of a somber feel as we knew that this will likely be George's last Christmas, which is hard to accept. He's been on the feeding program (no food by mouth, IV only) for a couple months and already has surpassed the life expectancy of that program. In fact, George has exceeded the life expectancy of a lot of things.
With his type of cancer, they typically give you about 7 years. George has had over 10. So there is some things to be thankful for, even if it is extremely difficult for everyone.
Despite the sadness, it was a good visit and everyone had a great time. Christmas morning was fun with the boys. Logan was thrilled with all of his sports paraphernalia (jersey's, new stick & wax, NBA for the PS4 etc) and Zach loved his gamer gifts (loot crate, Shadow of War for Xbox, etc).
Christmas Day and Boxing Day were both at my parents place this year. They are selling the house in the Spring and it was important to have one last Christmas at the house. I get it. It's going to be weird though having them move out to the cabin. They are doing tons of renos to both the city house and the cabin. One big reno to the cabin that needs to happen is running water. The idea is to have water for washing and showers, but there will be no indoor toilet. Dad is still quite happy with his composting one. High Five to a lower carbon footprints!
2017 was capped off by the end of my 30s. I'm officially 40. 40 people! 40 is a grown up number. 40 is when you should have your sh*t together and I don't feel that way. Who knows, maybe no one ever really feels that way. In my head, I'm still in my mid twenties and I feel young, so that's something at least.
It's such a cliche to make a big deal of turning 40 and complaining about it. Given what our family is going through with George, complaining about getting older is and a$$hole move as it is a gift not given to some.
We always celebrate New Years with the crew, Debbie, David, Erin, Sean, Kat, Gerrit, Beth, David, Jen and Josh and all the kids of course, all 10 of them! These people are my family and I love them to the moon and back. I had told everyone ahead of time that I was cool with the birthday celebrations, but I didn't want "40" carpet bombed all over the walls. They stayed true to my request and instead put 30+10 over the walls. Ugh. Loopholes. It was a really fun night. Appetizers, drinks, a wicked birthday cake and some cards against humanity. Good Times.
It is so weird to me that I'm 40. In my twenties I guess I had a picture of what life would be like at 40 and this isn't it. Not that it's bad, not at all. It's just not what you expect you know? Trying to juggle working, and raising kids can be a sh*t show sometimes. Raising kids is so much harder than anyone tells you. There are many days where I am so frustrated, I find myself biting my tongue so hard it bleeds, but then there are moments of brilliance where you have the slightest glimpse of hope that you are raising decent human beings.
Now that it's January, it's back to business. Work is ramping up again and school exams are coming. Zach has both his Science and Math exams in a couple weeks. This has been a learning experience for him. He's never had assignments or tests before (my previous feeling on the disservice that I feel elementary schools are doing is well documented and for the sake of brevity, I will blow past it). This term we have worked hard with Z to help him learn how to study, organize his materials and schedule his time so that he can accommodate both hockey and school. It's been a challenge, especially since he got the two hardest subjects in the first term. Baptism by fire. Logan is more engaged in school than Zach is and keeping him on track of school work is significantly easier. However, Logan is on the opposite of the spectrum and stresses out about school. The most minor of projects and he freaks out for weeks.
Today is also a big day as Zach gets his braces on today. Yikes. He is NOT going to be a happy camper when I get home today. Yikes. He needs braces on both the top and bottom. We have opted to have the white braces on top and regular on the bottom. It's much cheaper that way and you rarely see the bottom ones. It's what the Dentist recommended.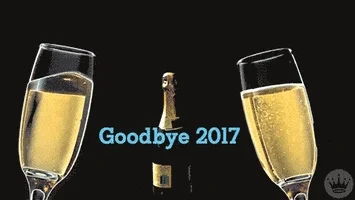 2018. Wow. They always say time flies by as you get older and it really is true. My twenties stretched on forever and my 30s were a complete blur. I'm officially middle age, but I really am trying to let it go.
As they say, the first 40 years gives you the text, the next 40 give you the commentary.