On May 11, 2002 Brad and I got married.
We were practically babies, I was 24, Brad 25. Now, I'll hear about people getting married in their early twenties and in my head I think they are so young!
If we were to do it all again now, our wedding would be an entirely different event. But at the time, we were trying to please everyone while keeping it all under budget.
Our wedding reception was held at the Canad Inn Polo Park. It was a great party with friends and family including Blue Bomber offensive lineman Matt Sheridan (this is only relevant for a certain reason... read on). My cousins got my Grandma drunk. It was definitely in my top 10 days ever.
Fast forward 15 years.
Dakota Collegiate Institute has been fundraising for 4 years to build an elaborate sportsplex that will include a football field, cricket practice cages, tennis courts, basketball court and an indigenous learning center. Every year they have a gala event to raise funds.
Diamond Athletics, where Brad works, always buys tickets to the event. However, his boss Ben couldn't make it this year and offered Brad a ticket to go. Diamond does this a lot. They buy tickets to support various causes and then sends staff from the store to represent. So given that, Brad would be going to the dinner with someone from the store. He noted the date, May 11 and told Ben that it was our anniversary. Ben suggested that Brad take me and we make a night of it. The event promised a fantastic dinner with Bomber guest speakers Milt Stegall, Matt Dunnigan, Rod Hill and Troy Westwood.
Brad got the tickets a few weeks ago and put them in a drawer We pulled them out as we were getting ready last night to figure out where we were going. Lo and behold, the event was being held at the Canad Inn Polo Park. We smiled at the coincidence and set off.
Once we got there, we figured out where the gala was and had even bigger smiles. The gala was in the EXACT SAME ROOM that we got married. Come On! What are the chances of that? I can count on my hand the number of times I have been to Canad Inn Polo Park since we got married and we just so happen to be there in the exact same room 15 year to the day later with the same blue bomber presence at an event raising money for the school our son is attending next year. Now that is a series of coincidences I will not soon forget.
The event was lovely. Diner was great. Speakers were... um... varied? The schedule of the event went something like
- Intro
- Soup
- Principal speech/teachers speech
- Salad
- Superintendent speech
- Dinner
- MLA Politician speech.... back to Superintendent to add more to his speech
- Dessert.
The superintendents speech was interesting. Honestly. Super awkward jokes carpet bombed with mildly motivating rhetoric. At one point he gestured to a picture on the screen behind him of a bunch of kids sitting on a bench looking happy.
There was a wonderful array of culture and ethnicities represented in the photo. He then said, "This is the new Canada" followed by a long dramatic pause before continuing on saying, "Look around the room", followed by another really long dramatic pause and he ended with, "Not a speck of pepper in a sea of salt" and cue awkward laughter...Uh....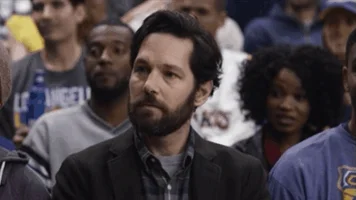 He is a very tall black guy, so he was obviously referring to the large percentage of Caucasian folks in the room, but I just wasn't sure what he was trying to get at because he didn't follow up that comment with anything else. He just continued to ramble on like a prison letter, repeating himself a bunch of times, but I think that his main sentiment was a good one and you could tell that he really cared about the project.
With the Speech/Eat/Speech/Eat/SUPER long speech/ Eat playbill, it was getting really late, pushing 10 pm and they hadn't even got to the main event speakers yet and there were 4 of them!
I had no desire to sit through any more speeches, but I know that Brad is a bomber fan, so I ordered some wine and got comfortable. I was pretty surprised when Brad suggested we bail. The Bomber guys were just getting ready to take the stage, so it was a good time to sneak out.
So that was our anniversary dinner. We came home to Logan asleep on the couch and Zach chilling out playing some video games. 15 years has gone by pretty d*mn fast. Still in love, but there is lots more of it now.