A month. A MONTH!
"I've been so busy", is such a lame thing to say. Because ( yes, I am starting a sentence with "because". I don't see my high school english teacher anywhere, so we're good) you will always make time for the things you really want.
In this case though, I really would have liked to have spent more time writing, but I had so many things that
needed
to get done that the optional ones got pushed out of the way.
Let's catch you up shall we?
April 15 was Brad's birthday, so we had the crew over to our place. Sean and Erin are usually the hosts. It's totally organic, but we always seem to congregate there. The rest of us, the Doyle's, Visser's and us all seem to host sporadically.
No specific reason honestly, it just sort of happens that way. But... when we do host, it's epic. For Brad's birthday last year, people left north of 4 am and this year was no different.
For the party last year and I had a custom cake made. This year, I made the cake myself. Cupcakes specifically. Dude cupcakes, Maple Bourbon bacon cupcakes. I made some bourbon candied bacon and then a standard golden yellow cupcake base (with more Bourbon). I topped it with a vanilla maple icing garnished with the bacon. You would think that they are a strange combination, but whoa... culinary fireworks. So good. Sean always teases me, I have a gift in my ability to spike any sort of recipe you can think of and still make it taste good.
Before we had everyone over Saturday night, Brad and I spent a whole bunch of time purging getting the house cleaned up. We had accumulated tons of stuff that we decided there was no point in keeping. While we were going through the paraphernalia in the basement we came across our poker table.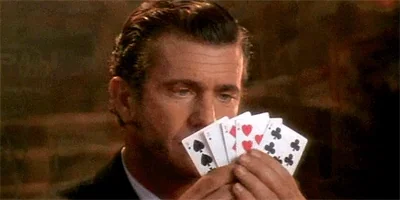 This poker table is wicked. It had seating for 6, complete with leather bumpers, felt and built in cup holders.
We lugged the beast upstairs and set it up. I don't even think we started playing it until about 2 am. I prefer Blackjack. The rules are so much simpler. This whole little blind, big blind, call an fold is far to much to keep track of when you are shoulders deep in vanilla vodka. It was a great night. I think Sean and Dave were the last to leave around 4:30am.
The next day was Thanksgiving. Brad and I had a good laugh at Dave's expense. He went home at 4:30 am and had to be up to leave for church around 7:30 am
We had my mum and dad over for Easter. It was just the 6 of us. With GG in the care home, we didn't get everyone together. It felt kind of weird to be honest not having her there. Given the party the night before, Brad and I were exhausted and the triptophan from the turkey almost made us fall asleep at the table.
The following week was Spring Break. We decided to go out to the cabin. I hadn't been there in awhile. It is nice to just get out of the city and relax for awhile. Boys go into the standard fishing, go carting and general muddiness. Our trips wouldn't be complete without hanging with Courtney and Dale, so we hung out and had a great time catching up.
In between these weekends I was working. Full on working. Quarter ends are always crazy, but for whatever reason, this one seemed busier than the majority. I'd venture to say it was the longest since I started in this new position over a year ago. But in between the busy weeks, I tried to make the most of the weekends.
Last weekend, Brad took the boys back to the cabin for a guys weekend, fishing and turkey hunting. There is something to be said for letting the boys get that guy time in. Guy time of course implies a lack of estrogen, which meant that I stayed home. While it sucked a little because I hadn't seen Brad and the boys that much the previous week, I secretly was so looking forward to a whole weekend of sitting on my couch, making a nest, streaming some shows and putting a straw in a good bottle of wine. Which is exactly what I did. I should have cleaned, I should have gone grocery shopping and meal prep for the next week. But I didn't, I gave myself a free pass to be a lazy sloth and it was everything I dreamed it could be. I did venture out in to the sunlight once or twice. The boys had bought lava lamps a week or two ago. Zach's worked great. Logan's was cloudy. So I packed it up and took it back to the store to exchange it. It was a beautiful day, so I decided to walk home from the mall. The next bus that would get me home would take about 45 minutes, both from having to wait for it to arrive and the meandering route it takes. I figured I could walk home in that time. I didn't really think about lugging a big heavy lava lamp all that way, but I definitely gave it some thought about 20 minutes into my walk. My calculations were correct though and as I came up to the turn onto my street, the bus that would have taken me home originally passed by me if you can believe it.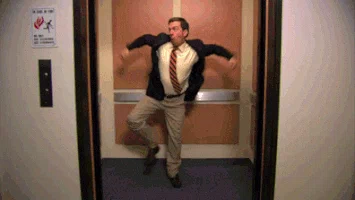 Next up was another busy week. I would have been looking forward to a relaxing weekend and this marked the true finish of quarter end, it's always a sense of relief when it's finished. I couldn't sit still however, as we had the police half marathon this weekend.
This was a different year in that Logan was running the 5K. It was his first solo race. Friday night we had to go to kit pick up to get his running number and other gear. Saturday, the boys and I were at Assiniboine park by 9 am for race set up. We worked all day and headed home around 2 pm.
Logan was pretty confident in how easy the 5K would be for him. I kept after to him to do some training, but he solidaly maintained he would be fine, so it did make me smile to see him so nervous on Sunday morning. While waiting for the racing pistol to go off, he started talking to a middle age woman beside him. I heard him confess to her that it was his first race and he was really nervous. This lady was really kind to him and told Logan that everyone feels that way even if it is their 100th race. She also told him not to worry about getting lost and to just follow her. How sweet is that?
After the race was over, it was full on clean up mode. It is kind of amazing to think that an entire race of this size can be set up in one day and took down by 1 pm when the race only ended at noon.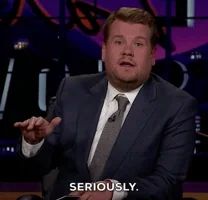 Once all was done, we headed home. We were all so tired. But I couldn't just flop down and relax. I had an appointment to take Stella to get her nails clipped which were more aptly described as talons. Logan and I got that done and he asked to go to the mall. Even though I was really sore after being on my feet for 2 days straight, off we went. Once we got home, he announced he was going for a bike ride. I wore my apple watch and by the time we got home, I had walked over 25,000 steps that day and I was done. Scientists should really funnel some money into how we can bottle the energy kids had. No sh*t. Working all Saturday helping to set up the race, up at 4 am the next day to continue that set up, taking a break to run a 5K, spending the next 5 hours running around the race village, helping tear down the race, walking around the mall for 2 hours and finally coming home and going for a 1 or so bike ride. Honestly. Bottle that now.