It was a nice week off.
I kicked things off in style with the girls at the
Albert Street Cocktail club
. If you have never been you owe it yourself to check this place out. It's not a place where you go to get a beer. Far from it. The selection of cocktails they have is really out there. I opted for a drink that included muddled rose petals, champagne and lemon. It was a bizarre pairing, but it worked. The decor is really cool too, having old school speakeasy vibes.
The last week of March we headed out to the cabin for Spring break. It's so nice to get away, peace and quiet, decadent afternoon naps, reading by the woodstove and wine... lots and lots of wine.
Whenever we go to the cabin it's a guarantee that we meet up with Courtney and Dale our good friend who own the farm next to our property. Saturday night they came over to our place. There is something different about country folks. They don't care about how your house looks. In the city, I am always acutely aware of the cleanliness of my house when I have people order to the point where I am detailing my baseboards with a Q-tip (I wish I was kidding here). My friends and I are so close, they probably wouldn't judge in the least if my house looked like a bomb went off, but it's something I just need to do.
At the cabin though, it's a totally different vibe. It's not even something that crosses your mind. Dishes can be everywhere, camo clothing strewn every which was from Sunday and it doesn't matter one iota. Although, when you have no plumbing and your friends are perfectly comfortable using a composting toilet, I don't think they are expecting a sheen off the counters.
Sunday the boys all went ice fishing and I curled up by the fire, read a book and watched some old movies on VHS. Yes. VHS. It may seem crazy to keep these, but the cabin is actually the perfect place. They are way more durable than DVDs and something about having to adjust the tracking fills me full of nostalgia.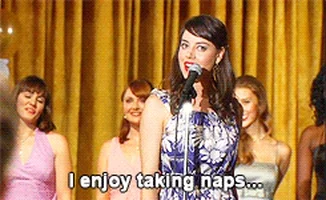 Let's circle back to the naps. NAPS. In my recent memory, I fought with my kids to put them down for their naps, knowing that if they didn't have one, sh*t would go sideways by mid afternoon. But as
an adult....sweet seraphim they are amazing. Suffice to say that a few days at the cabin made a solid dent in my sleep debt.
We came home Thursday because Zach had an orthodontic appointment. We were initially quoted a ghastly high amount to get braces and we wanted a second opinion. We sought of the Dental school at U of M for two reasons. One, they aren't focused on cost and Two, a second opinion is always a good thing.
Getting into the Dental school is a different ball game. The waiting list is enormous. When I initially called, I was put on a 6-9 month waiting list to get an appointment! I kept calling once a month to check in and lo and behold we got an appointment after 3 months. The process is that you are initially screened to see if you would make a good candidate for the school. Super complicated cases requiring surgery are sometimes be beyond what the school is able to provide in which case you are not accepted into the program. Also, there is only so many students and spaces each year. So even if you have a qualified case, if they already have filled their quota you might be SOL.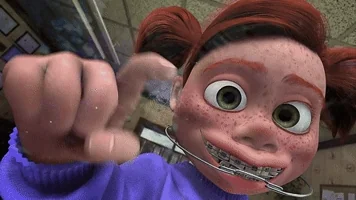 The students are Dentists, they are just working on their Ortho specialization. Any work that they do on your teeth is thoroughly reviewed by a supervising professor. Now if we had a really complicated case, I wouldn't even really be considering this route, but we were told by Zach's regular dentist that Zach's case was pretty straightforward. The Dental school confirmed that and said it is mostly cosmetic as he has some crowding on his bottom teeth and a bit of an overbite. Given that, I want to make sure he is confident in his smile as an adult. I've seen some pretty gnarly adult teeth over the years and I didn't want that for Zach.
The next step is to wait until the acceptance letters are mailed out. Yet again I am waiting to get accepted into University. The letter will likely go out in the early fall when school starts. I asked the receptionist what our chances of getting into the program were. She said it was hard to say, but since we got into the screening program really early, we have a good shot. Fingers crossed.
Saturday was my Mum's birthday. She has been inundated with stress lately given the situation with my Grandma and moving her into a home that I really wanted her to have a nice day. The boys and I went to a jewelry store and picked our a necklace and pendant for her and then drove over to take her for lunch.
We don't eat out all that much. No particular reason, but we are busy and it's just easier to grab a quick bite at home. We decided to go to Perkins for lunch. I used to work at this Perkins all through University and I don't remember it being expensive at all. For the 4 of us, for lunch... it was $70 some odd dollars. WTF?
Maybe I am just out to lunch (HA!), but that seemed ridiculous to me. As does serving wine at Perkins. While I didn't order any of the Perkins wine selections, if I am going out to dinner here, I don't think I would be overly excited to try the what I can only assume to be a diverse, somalier approved wine list.
After lunch we hit up Dairy Queen for a treat. It was a nice afternoon.
While we were out for lunch, Brad was making his sausages. Every year Brad turns some of his venison into sausage and it is good. Abe Fromeyer, the sausage king of Chicago good. This year, he opted to smoke the links. It was a different take on his recipe and it turned out amazing. The fancy new gadget he added this year was a commercial grade grinder that he went in on with my Dad. This machine is insane and cut the prep time by at least 70%. End result is that as the weekend drew to a close, we now have 70lbs of sausage in our freezer. WOOT!
Logan had been bugging me about Wrestlemania the whole day. He kept asking if we would be home in time and then was completely upset when he thought we missed it. Thankfully he got his days wrong and Wrestlemania wasn't until Sunday. This meant that I spent the better part of Sunday morning searching Kodi to find a WWE channel. I couldn't seem to figure it out. I did find some sport channels that said WWE, but I wasn't sure if they were they pay per view channels (which is what Wrestlemania would be on, even though we could stream it for free). Google to the rescue. I was able to download a rare WWE app that had a direct link to the big event. Hallelujah!
This app is amazing. Not only did it have the Sunday night event, but it also had recent past events such as the Royal rumble from January. More digging uncovered the archives. Growing up I would spent some time with my Grandpa on my Mum's side on the weekends. Grandpa wasn't a big talker. But weekend visits would sometimes include watching him make us bikes out of spare parts (This was the norm when I was a kid and I just assumed that everyone did this). Grandpa made all of our bikes my entire childhood. How cool is that?
But we would always seem to come inside a some point. I'd watch him roll his own cigarettes and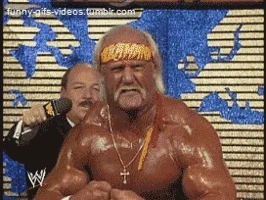 he would even let me use the contraption that stuffed the tobacco into the tubes. One of my favorite things though was watching wrestling. We'd sit on their floral couch in their tiny living room staring at the tv. At the time TVs were encased in a giant wood console. We'd sit there for hours watching Andre the giant, Hulk Hogan, Brutus the Barber beefcake. We'd watch then battle it out for championship belts, hit eachother with chair, dump snakes on the loser and talk smack with the host Mean Gene. It was awesome.
So now, looking at this Kodi app it was like a window back to my childhood. Since we had some time before the main event, I school Logan on the classics. Macho Man, Jake the Snake, Hacksaw Jim Duggan and Rowdy Roddy Piper graced the screen.
My friend Sean and his son Evan are big into WWE as well. They pay for a cable channel for WWE and Sean was interested in how the Kodi box worked. He told us to let him know when we had figured it out for WWE. After my Hallelujah moment of figuring it out, I sent him a text. Since they were also planning on watching the game, we decided to watch it all together. Sean and Evan showed up and we all settled in.
It hasn't changed much to be honest. There is still the same smacking eachother with chairs (always conveniently stored underneath the ring), open hand punches and last second twitches to avoid the count out. There is just a lot more flash, a lot more technology and a lot more money involved.
It was a great way to end of a great week.