Two and Out.
That's the way it rolls some seasons. We were hoping for a playoff surge along the line of a mighty-duck-escue miracle, but alas it wasn't in the cards.
I've talked about it on my blog, but I'm sort of glad it happened. Logan needs to learn that sometimes you lose, sometimes the other team is better and they get the trophy and you get squat.
He needs to learn that you can't blame anyone for a loss, you're a team, win as a team and lose as one too. You can't blame the goalie, because the defense should have been helping him out. Can't blame the coaches, they weren't on the ice.
That being said, it's ok to be frustrated that you had some bad bounces, but it happens that way sometimes. Logan has a tendency to be ridiculously over confident and then is shocked when he doesn't win. You don't get a medal just for showing up kiddo.
Hockey isn't quite over though. Logan's team has a tournament at the Iceplex coming up and Zach's playoffs start tonight. The finished first in the city, so they got a bi the first week of playoffs.
I am excited for the game tonight. They have a legimitate chance of winning it all!
Generally the boys do some spring activities. But this year they asked to skip it. Zach hates flag football and never got into soccer, so we didn't know what to put him in. Logan needed a break from hockey after his season, so we are going to sit this season out.
This past week Zach and I had to go to an open house at the high school. He had to go visit the school and see all the elective options. I can't believe we are here. HIGH SCHOOL. Zach is more of a techy, so we kind of expected him to like Information Technology and Communication elective. When we were walking around, we stopped into electrical. He saw some kids soldering wires, working on circuit boards and his eyes lit up. There was a project a kid was working on that had stacked pieces of clear plexi glass that lit up with the volume of the room.
Zach also showed interest in 3D modeling and even power mechanics. There was also a new program call Dakota 360. It's basically an intro to high school. The elementary schools have not been assigning homework ( a new school of thought) , it was consistent within both the schools the boys attended. The idea being that the kids are provided with sufficient time to complete their work in the classroom. Problem is they don't have that luxury in high school. This Dakota 360 program teaches them skills such as proper essay writing, study skills, oral presentation skills.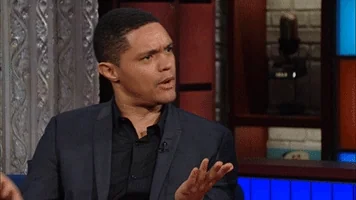 It seems like a great program to develop the things you need for all classes but there isn't time to teach in those classes. It counts as an elective which is cool. Zach wasn't as thrilled to take that class, but given the elementary experience and well... Zach, we really felt he could benefit from it. So we insisted he take that one, but the other two electives were entirely up to him. He chose info tech and electrical, with power mechanics as a backup ( you have to provide an alternative in case one of your choices isn't available).
I was worried about how Zach would feel about the school, it is so big and has so many kids. But
loved
it. He was pretty excited about the options. The fact that he was able to pick some of his courses was a big selling feature for him and the fact he could drop band which
hated
. There are SO many choices. french, dramatic arts, performing arts, home ec, international studies, art, business, leadership... the list goes on. I don't remember having that many choices, I was in the International Baccalaureate program and remembered having art and band options. Dakota is a combo school, it has academic electives as well as vocational ones. I only went to an academic high school Silver Heights. The vocational school was Sturgeon Creek. The two schools have since amalgamated into Sturgeon Heights as the neighborhood has aged making the need for the two high school unnecessary. With all the new homes in our area, the amount of schools is ridiculous. Within walking distance of our place, there is HS Paul, Highbury, Burland, Christine Lesperance, George McDowell, St. Germain, Julie Riel.... and that's just the elementary ones.
It's funny we are moving on to this next step when our friends are just starting theirs. We had our kids young, but not everyone made that choice. Katrina and Jerritt are expecting a baby girl, who they have named Avery and are due at the end of March. I'm heading out to her baby shower in about an hour. Shopping for a gift brought smiles to my face. It seems like yesterday and at the same times ages ago since we were there.
But that's how life is. We are all growing up.