Year end is officially over at work, which means I have exactly 15 minutes to relax before quarter 1 reporting.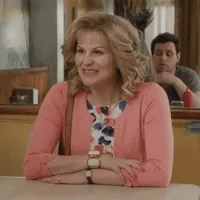 However, I've been able to get in some relaxing time. Last weekend, the crew (Sean, David, Brad, Gerrit, Debbie, Erin, Kat and I) went to a wedding social for Kat's sister.

I haven't been to a wedding social in a long time, but this one was BIG. 30 social prizes BIG.
It was a really fun night. The standard deli meat, mustard and rye bread snack was put to shame when the Croatian Grandma's got together and put on the spread for 500 people. Grandma's are something else.
Gerrit got Brad a shot at the bar. A Croatian 400 proof shot. Two shots later and B was three sheets to the wind. On a positive note, Brad is a jolly drunk. He is full of laughter and smiles. It's pretty funny. Case in point, Erin actually was able to get Brad on the dance floor for a few songs and he went on a hunt to find Sean so he could put a slice of salami on his shoulder.
At the time, I thought this was just weird, Croation everclear-induced behavior, but apparently, the salami on the shoulder is a real thing. Who knew?
This past weekend was the last regular season hockey games. Logan's team had a really rough season, but they didn't finish last! Wooot! But the way things shook out means that they will be playing their rivals (the other Dakota team) in the first round of the playoffs. I have high hopes, but it is looking like it's going to be a quick two and out. It's been really hard to keep the boys spirits up. Talk all you want, but the reality is losing
that
many games ( I think it was 3 wins, 1 tie and 16 losses) is tough on anyone.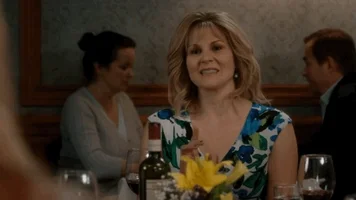 Every time we would bump into friends or family, they would ask how the season was going and it was all Brad and I could do to change the subject before Logan unraveled.
But after regular season is over, they will be entering a spring tournament at the Iceplex, so that will be a good way to finish the season on a fun note.
Zach's team had a different season altogether. They had a really good season. It was initially helped by a 13 year old rockstar. He had moved here from up north and his family had missed the hockey tryouts. Since he had never played for Dakota, they didn't know where to sort him, so they put him in A3. The kid was CLEARLY A1. About 1/2 way through the season, St. Vital minor hockey clued in and he was moved up to A1. To replace him, we got a player who was A1, but had been out the whole season due to a bad broken leg. A1 has body checking and after bad break that needed surgery, it didn't seem wise to throw him back into A1 when he hadn't played all year.
The boys lost the first game after the rock star left. Immediately they all got down on themselves. Thankfully, it was a one off and they proved that they were a strong team with or without the rockstar.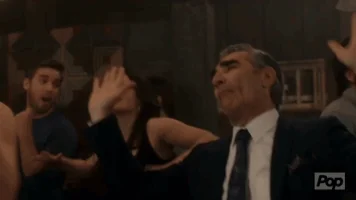 Sunday night was the battle for first place in the city (regular season). It was such a close game. With one minute to go in the 3rd period we scored making the score 1-0. We hung on for the last minute to clinch top spot.
Now while I was getting my hockey mum on, Brad was back home playing host. The guys from work were all coming over to watch the NBA all star game. Brad has made a ton of smoked wings ( actually smoked them!). A lot of the guys Brad works with are Filipino and they brought over...300 Lumpia. Holy mother of taste buds.
If you have never had Lumpia, let me clue you in. It's the Filipino version of egg rolls and are amazing. AH-mazing. I challenge you to each just one. It took all of my willpower to only have two.
Amazingly, I also skipped out on the wings, chips, drinks and all other delicious treats the evening offered up.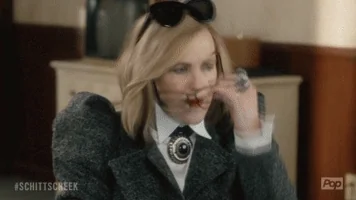 I haven't really mentioned it much here, mostly because I haven't had time to be writing a whole lot, but I'm giving the healthy life style another go. 83rd times the charm right? I think I have to get my head around the fact that it's not diet diet diet, get to a certain weight and then all will be well. It is going to be a new way of eating if I plan to keep it off.
My motivation is that I am turning 40 this year. It's a big, scary, very grown up number. It also seems to be a great time to have your sh*t together, so thus the motivation.
I have a really long ways to go, no point in sugar coating it. Well yes, I suppose that's actually the point, I can no longer sugar coat it. Perhaps I should roll it up in kale and serve it on a bed of quinoa.
Things are going well, I'm down 22lbs. Clothes are getting baggy and I'm reclaiming wardrobe items that I haven't worn in awhile. It's a good feeling. Although, I am still trying to train my brain to drink water. How do people do that all the time? I have to put a reminder in my phone to drink water every four hours, which in and of itself is utterly pitful, albeit necessary. Now if you'll excuse me, I'm off to Costco to buy some kale.