I can't believe the holidays are over. As a kid they seemed to last forever, but now everything seems to be moving at warp speed.
We had a nice time visiting everyone. Christmas Eve was the the Hargreaves clan. Brad's Dad was out of the hospital, so he was able to join us which was great. I get along great with my brother and sister in law and so we had a great time playing cards with them, my nephews and the boys.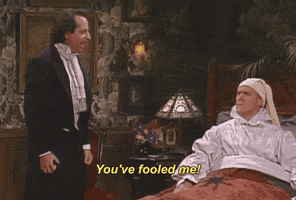 Saturday we played a bit of a joke on the kids. We kept their big gifts hidden away. They opened all of the present under the tree and were really happy with all of things that they got. We cleaned up all of the wrapping paper carnage and started to make some breakfast.
Somewhere in the midst of making breakfast, Brad got his drama on and made up some charade about finding some presents etc etc. Zach got his phone and virtual reality headset and Logan got the PS4.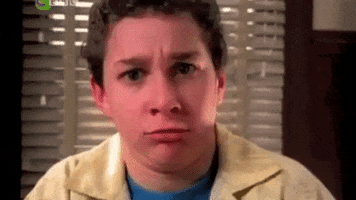 Both were over the moon. I have since tried the VR and let me tell you it's nuts. You can look up, down, 360 degrees around you are immersed in this world. There is a bunch of apps, so we have swum with sharks, explored the Grand Canyon on a tight rope and gone on a roller coaster. The roller coaster one is unbelievable. My stomach went up and down as if I was really on it. At one point I had to take the headset off because I thought I was going to be sick it felt that real.
After breakfast we headed up to the hospital to visit my Grandma. Christmas at the hospital is pretty glum. But we tried to make the most of it. We brought her some gifts (ones that would be enjoyable, but practical for the hospital knowing that she wouldn't be moving back to her apartment) and some english biscuits. I have been told repeatedly by my Grandma that the cookies in the hospital are beyond subpar.
In the past we always went to Grandma's apartment block and rented out the coffee shop for Christmas, but this year, with Grandma in the hospital there was no real reason to do so. It was super practical, but always felt so antiseptic. Instead, we had Christmas dinner with my Mum's side at my place. It was really nice and felt like the Christmases we used to have. I loved it, but felt really guilty for loving it without Grandma being there.
Boxing day was with the Preston clan at my Uncle Bob's place. It's funny, the dynamic has totally changed. A number of years ago, my boys were really small, but I was the only one in that stage of life. No one else had kids. Now, my kids are teenagers and we have a second baby boom with Wade, Easton and Fay all under 3. Christmas is really fun with the little munchkins running around. At my in laws, the boys and their cousins are relatively close in age, so they all hang out together, but there is a 13 year age gap between Zach and Fay, so it's a little different on the Preston side. That being said, everyone tries to make sure that all the kids, big and small have lots of fun and feel loved on Boxing Day.
My birthday was lots of fun. Debbie and David hosted this year. Debbie went above and beyond. She organized "minute to win it" games for all the kids (and the adults). It kept all 9 kids (8 boys and 1 girl) busy and made for lots of laughs for the adults.
I felt all the love with Birthday cake and extremely thoughtful gifts. Although, they did sing Happy Birthday, which they know I hate, which is probably the reason they do it.
But all good things come to an end and back to work we go. Brad and I went back on January 3rd, but the boys are still off until January 9th. Lucky b*ggers. However, it has somewhat worked in my favor though. I refuse to let them sit around playing video games all day, so they have been assigned chores to do. Boys have had to shovel the driveway (and backyard so Stella can move around), vacuum the house, do laundry, clean the kitchen, organize their rooms. My little minions have been busy.
Going to miss that when they go back.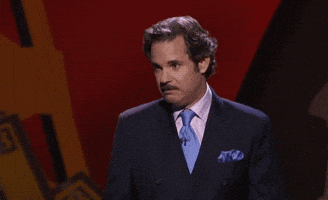 Back to our regularly scheduled programming. When we had our Grey Cup party, I was chatting with my friend Kat. I am not sure how we landed on the topic of shampoo, but we did. I have really fine hair, as does Kat and was complaining how it just falls flat all the time. Kat said that she has started a new trick whereby she conditions first and
then
shampoos. Seems so foreign... I can't do that!!!
But what do I have to lose, my hair looked like a cat's breakfast anyways. I was really surprised... it works! Your hair still feels really soft, but it isn't weighed down at all. Lots of volume. Woot.
I have now adopted it into my regular regime in the mornings.
Fast forward to Christmas when my friend Erin gave my a great gift basket from the body shop. It was Pina Colada scented. Yum!
Now it's sad to admit, but whenever I get new shower stuff, I am excited! I can't wait to try it. So yesterday, I was all a glow with anticipation to try this new body scrub.
Loved it. Super soft skin. Blow dried my hair as usual and got dressed. Looking in the mirror after I noticed my hair looked a tad greasy. I felt the back and it was still damp, so I chalked it up to not drying it fully and went down for breakfast.
Heading out the door, I pulled on my super s*xless winter boots. In the process of doing so, I got a bunch of melted boot water (Canadians will know what I mean here). So before leaving I went to wash my hands.
Looked up at the mirror and was dismayed to see my hair was still greasy. What the heck? Perplexed, I stood there mulling the situation only to gasp in revelation.
I forgot to shampoo.
In my excitement over the Pina Colada scented shower, I forgot to shampoo after I put the conditioner in. Awesome.
There was no time for me to wash it again, or I would have been late for work. I also couldn't leave my hair down as I would have looked like a total greaser as the day went on. So I opted for what all girls do when a coiffure goes sideways. I opted for a ponytail.
While this was a solid solution to my problem, it was a double edged sword. I never wear my hair up, so people noticed the difference, which means they were looking at it, which was the thing I was trying to avoid in the first place.
In the end I made it thought the day without any "Shower Much?" comments, which was nice of everyone.
Today is a new day, full of hope, promise and a clarifying shampoo.