This past weekend was amazing.
It was full of my friends which made it incredible.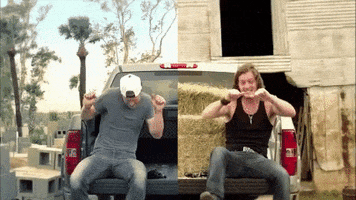 On Friday night, Sean, Erin, Brad and I (along with their son Evan) went to the Florida Georgia line concert. I haven't been to a concert in
ages
and was really looking forward to it because FGL is one of my favorite groups.
There were two openers, Chris Lane and Granger Smith. Chris Lane kind of gives off a Ricki Martin vibe. He only has 1 hit in his repertoire, so after that one song, his set basically consisted of covers, but for an opener he was pretty good. Granger Smith was much worse. This guy focused less on singing and more on dancing around. He sang his one hit wonder while waving a " Yee Yee" flag around the stage, after which he changed into jean overalls and a white undershirt. Apparently Yee Yee is the name of his alter ego. At the very end of his set he went to the front of the stage and smashed two beer cans together covering the stage and the fans in the mock mosh pit. Ok... a few comments;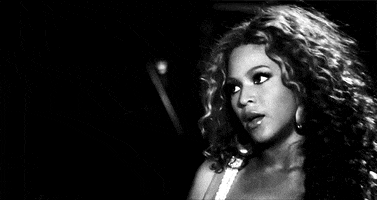 1. You are not Ziggy Stardust or Sasha Fierce. You have been on the music scene for all of 5 minutes and barely have enough of a catalog to just be you, let alone a ridiculously ill named "Yee Yee" character.
2. In a half hour set of an opener, there is absolutely no reason to keep the audience waiting while you do a completely unnecessary costume change. Take your ego down a level.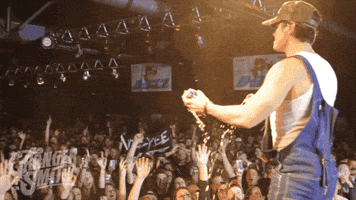 3. Ending your set with a Steve Austin beer smash is d*chebaggery at its finest. You don't have enough street cred to pull that off. By the end of this tour, I am quite confident that you will earn a well deserved punch to the face from the roadie who has to clean up after you each night.
Whatever. When FGL hit the stage though.. it was gold. Erin and I stood up the second they started playing and didn't sit down the whole time. It was awesome. It could just be part of their overall act, but man.. that country boy charm is something else and the boys turned it all the way up.
After a nice sleep in Saturday morning, I did a bunch of running around and then it was off to my friend Kat's 30th birthday. Kat is currently expecting, so she had to watch all of us drink on her behalf. What a trooper. They set up a poutine bar on the deck and we had a blast with our core group like we always do.
Mine is far left
Sunday was a lazy day. Around 5:30 Debbie picked Erin and I up and we headed out to the Beachcomber at the Forks for dinner and paint nite.
Paint nite has become really popular. While it seems like a fairly new idea, apparently Winnipeg is a little late to the party as it is quite well established in other cities.
Out painting for the night was a rainbow Eiffel tower. Painting the color background was the easy part. What was terrifying was reaching for the black paint of the tower.
After you painted the tower (a static drawing) you were supposed to highlight it with white paint. My highlight left a lot to be desired so I went rogue and stopped trying to make it look the way it was supposed to. Instead of the static Eiffel tower, mine was a more *ahem* abstract version. Well that's putting it mildly. If you look closer, you can see a faceless bearded dude wearing an overly ornate hat.
The steeple of my Eiffel tower is far to short and the top section is too big. It looks like the Calgary Tower and Eiffel tower had a baby. But regardless I had fun.
Both Erin and Debbie have a lot going on in their lives and are under so much stress, so it was nice to be able to get them out and think about something else, if even for only an hour or two.
So that was my weekend; filled with friends, laughter and wine. The best ones always are.