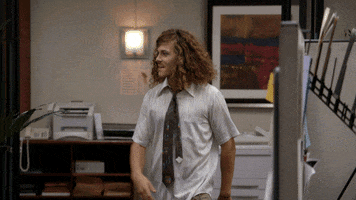 Two more days....
Brad has been gone hunting for the past 10 days, which means I have been left behind to hold down the fort.
Whenever Brad leaves, it makes me appreciate all he does for our family.
Working downtown and getting home in time to make dinner and get to the boys to a 6 pm hockey practice is nearly an act of God. HOW do other parents do this? Seriously... HOW?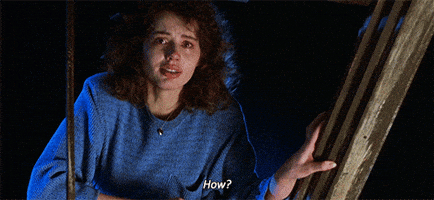 But since I usually work much later than 5 pm and I generally take the bus, I've had to make some adjustments to say the least. Thankfully Brad found a ride out to the cabin, so at least I have the truck. Otherwise what were we going to do... take the hockey bags on the bus?
Add to all of this we have recently implemented a no video game during the week rule. Which is great and all, but it frees up the boys to get on each others nerves after school until I get home. Surprisingly though, they have gotten along, or at least agreed to a cease fire by the time I arrive.
One of the good things that came out of this whole thing is that the boys have had to learn how to step up. When Brad is in the city, he gets off work around 2:45 pm because he goes into work so early. This means he is always home when the boys get home from school. Although it sucks that he has to make dinner every night during the week, at least he gets to do so at a leisurely pace before having to ship them off to hockey.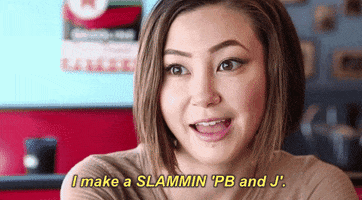 I do not have that luxury, so rather than throw hot dogs at them from a safe distance, I have had to coach Zach and Logan how to make meals over the phone. Tuesday I walked him through Cabbage rolls (albeit it was just frozen and had to be warmed up) but he did have to make veggies and rice. Wednesday it was lasagna and Caesar salad (dressing made from scratch!). He was pretty pleased with himself and rightly so. Logan prefers to make breakfasts and has become somewhat of an omelette chef!
In between all the dinner prep and hockey this week, I had to work from home in the evenings to make up for the fact I was leaving early. Which sounds like it is the best of both worlds except that the remote connections are painstakingly slow and we have a new puppy. Stella just wants your attention and when she doesn't you are immediately suspicious that she has found some random corner to pee in. So I can barely get 15 minutes of solid work done before having to hop up and check where she is. I would have had the boys watch her, but I had to make sure that they were getting all of their homework done. Zach especially since he had to study for a big math test this week.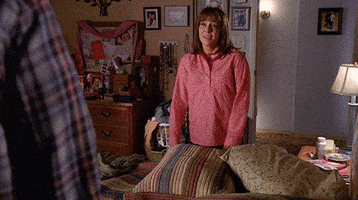 It may have been messy, but we have managed. That being said, I'm a complete zombie because I am not getting any sleep as my sweet fur baby Stella still gets up once a night. Usually around 3 am she lets you know by licking your face, which means without fail, there I am in the wee hours of the morning, standing outside waiting for her to have a bathroom break. If there are no distractions, it's a 2 minute pit stop. But lord help us if there is a car driving by or geese flying overhead, then bladder be d*mned you better settle in as it's going to be awhile.
Today is Friday and I have to leave early to get Zach to a 6:30 pm game. Games are more stringent than practices. For a practice, you can show up 5 minutes before it starts and as long as you can get dressed fast, you're good to go. With games, you have to be there at least 45-50 minutes ahead to listen to the Coach's game plan. Plus all players are required to be dressed and ready early because games can start up to 15 minutes before their scheduled time and if all players are not ready you could forfeit the game.
Doing the "hockey math" as I call it, I have to have Zach at the rink for 5:45 pm. It takes 10 minutes to get to this rink from home, so we have to leave at 5:30. I have to feed the boys dinner first, allowing 30 minutes for that and be home early enough to cook it. My best guess that in order
to hit all of these milestones I need to be home by 4:45 pm.
For added fun, Logan has a game tonight too, but at 7:10 pm, so he has to be his rink by 6:30 and the rink is about 15 minutes from Zach's rink. The trouble is that both boys really want me to watch their games and I don't want to hurt either of their feeling, so I am making my best attempt to watch a bit of both. Thankfully the rinks are close together. So here is my game plan:
1. Leave work at 4:00 pm
2. 4:30 (ish) Arrive home and make dinner
3. Feed boys and leave the house by 5:30.
4. Drop Zach off at the rink around 5:45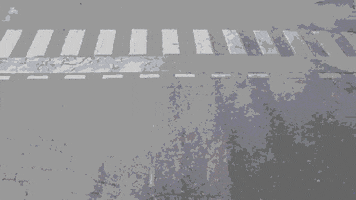 5.
Go get a much need coffee at Starbucks which should hold me until I can have some wine.
6. Drive Logan to his rink and drop him off by 6:00 (ish).
7. Drive back to Zach's game and watch the first period and half of the second, leaving around 6:45.
8. Drive back to Logan's rink to catch puck drop.
9. Watch the watch the first period and half of the second, leaving around 7:40.
10. Drive back to Zach's rink and pick him up. Zach usually takes about 20 minutes to get changed after a game, so I would arrive when he is done, approx 7:50pm.
11. Drive back to Logan's game, arriving approx 8:05pm just as his game is ending.
12. Drive back home
If all of this comes to pass, I will award myself with a holiday pour of wine once I get home and binge watch "The Crown". Hockey Mom life is no joke.
This weekend isn't much better as Saturday and Sunday are carpet bombed with a bunch more games/practices. But eyes on the prize, Brad should be home mid Sunday afternoon.
During all this, Brad has been out hunting. I wouldn't say it's easy, but there are a lot of deer at the cabin. However, since you can't shoot does now, it makes things more challenging. Brad was out since last Thursday and hadn't got anything. I resisted the urge to text him each day asking if her got one. I figured if he did, I would know and radio silence was probably the best thing to keep his stress level down.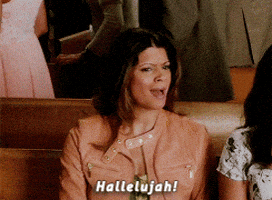 They usually hunt at dawn/dusk, but after a whole weekend of that and no buck bounty despite seeing a lot of does, Brad started to log 8 hours each day in the tree stand and blinds.
It finally paid off and he bagged a buck on Thursday after a week of work. I am relieved as I know he was feeling quite a bit of pressure to fill the freezer. His brother is coming out again this weekend (he was there last weekend as well), so Brad can relax a bit and play hunting guide.
I'll be glad to have him home. I know that the boys missed having him home after school and honestly it's easier to cope with everything when there is two of us.