This past weekend Brad was at the cabin hunting with Zach (Zach got two ducks!). Logan was supposed to go given that he passed his hunter safety, but he didn't want to go.
Brad really wanted Logan to get his Hunter safety and I'm glad that Logan did. Honestly though, I don't think it's his thing. We wanted him to get it so that if he does take an interest, he will be all set. Also, given your entire family is into hunting, it's likely a good idea that you know what you're doing anyways.
I knew that I was going to be working all weekend, so I was kind of hoping that Logan would go. I explained to him that if he stayed home, we would be going downtown on the weekend. Logan likes coming to the office, so that was fine with him.
Friday night after Brad and Zach left, Logan decided that he wanted a hair cut and wanted to dye his bangs red. I called a few salons. The hair cut was super cheap given that he's only 11. But if we were to add in the bang color it would be $70.
Listen kid, I love you. But I don't even spend that much on my hair. Plus we didn't even know if he was going to like it. We came up with a solid compromise. I would take him to get his hipster haircut (shaved all around but with one slide long on top) and then I would dye his bangs. Logan wanted them bright red. I had gone online and looked and one of the products with the better review was called Mani Panic. It chemical free and has a bunch of really bright colors. Trouble was I couldn't find it. I looked online at walmart and they had some colors, but not the red Logan was looking for. London drugs didn't have it either, but they did have something that looked like it could work.
Since Brad took the truck to the cabin Logan and I jumped on the big rolling turd and headed to the mall. Our plan was to get the haircut, pick up the dye from Logan drugs and head home. But as flukes would have it, we actually stumbled (quite literally) onto manic panic!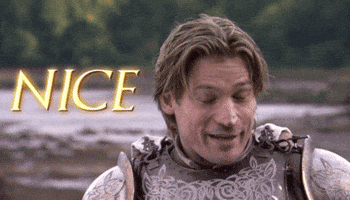 I don't usually take the bus to the mall, so we entered in a set of doors I wouldn't ordinarily go in. St. Vital has all these hallways in it and this particular one is not one I usually go down.
Anyways, we were walking by some kiosks on our way to the salon. But as we were walking I dropped my phone. I bent down to grab it and when I stood up, a glass display case with manic panic was staring me in the face. I can't remember the name of the kiosk, but it sold a lot of hippy-esque things. Girl working the counter was super great, gave us some tips and tricks.
Arrived at the salon riding high off the dye find and Logan went straight in. The place was packed there wasn't any place to sit in the waiting room so I randomly wandered around the place looking at all of the ridiculously expensive shampoos. After looking at two bottles I began to feel quite ghetto with my Pantene laced locks.
Amidst the racks was a delightful find. A brush phone. It's a regular bristle brush on one side, but a phone case/mirror on the other specifically designed for taking selfies. Seriously.
We have peaked as a species.
Logan came out looking spiffy. From there we made our way back to the big rolling turd and headed home. I rooted around my drawers and found a craft brush. Since the color was so bright I wanted to make sure it only went where it was supposed to. The directions said to saturate the hair and leave on for as long as you like, but at least 20 minutes. There are no chemicals (it's vegan) and so doesn't pose any risks to burning your hair off. After painting on the color you were supposed to wrap it up in a shower cap. Since we were only doing his bangs, we opted for saran wrap. Behold the beauty.
I told him to smile....sigh.
We left it on quite a long time and I was beyond nervous with how it was going to turn out. My back up plan was that if it went sideways, we would just go back and dye it all brown.
Luckily though, it turned out well and Logan loved it.
Saturday morning we got up and left for work. Logan packed a feed bag, some math homework and his ipad. There wasn't anyone here, so we got him set up at an empty desk. He thought it was pretty cool. Oh sweetie. The novelty wears off.
Logan had been invited over to his friends place that night and if we took a bus we would have been really late, so I opted to take a cab home.
Logan's buddy Seth lives close by car, but it takes about a half hour to walk or a 15 minute bike. With it getting dark early now, I didn't want him going by himself, so when we got home, we dumped our stuff and cycled over.
Since Stella had been in her room all day, I took her with us to Seth's place. I have a bike basket, so she snuggled in there quite nicely and came along for the ride.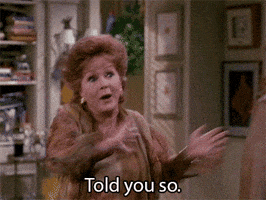 I dropped Logan off and started to cycle home. Stella was more comfortable this time and started leaning out of the basket. I made it home without her jumping out, but she made my heart stop a few times. A few hours later, I went and picked up Logan. He had insisted on wearing shorts and just a hoodie on the way over and I knew he was going to freeze on the way home, which he did... but hey that's how you learn.
Sunday Logan had a bright idea that he wanted to do a candy challenge with his friends Hudson and Dana. As I have been informed, I candy challenge consists of obtaining a bunch of obscure candy (that you have never tried before) and do a taste testing of sorts.
Of course we didn't have any obscure candy in the house, so we jumped on the bikes and went to Sobey's. He picked up:
- Wine Gums
- Big Turk (turkish delight or something?)
- Black licorice
- Eat more
- Seasame snaps
- Yogurt Gummies
They then proceed to video tape the whole taste testing extravaganza. I watched the video on Logan's channel and it made me laugh... although I got on him about his excessive use of the work "Cr*p". It's hard thought since I have a potty mouth myself. Cursing is a privilege of adulthood is how I attempted to sell it.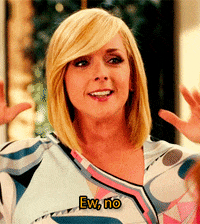 I have seen wine gums and big turk bars for my entire life and never tried them, nor have I seen anyone else try them. Someone must be buying them or they would have stopped producing them. I do like those sesame snap things though.
Licorice all sorts technically fall into the candy category, but since I used to watch my Grandmother eat them to keep her bowels regular, they aren't something that I seek out if looking for a treat.
You can watch their video here : Candy Challenge
Brad and Zach got home a few hours after the taste testing. As he was just about to sit down and relax for the night, Brad got two emails. Both boys had hockey practice that night.
I took one for the team and offered to take both boys. It took a bit of coordinating, take Logan to one place, drop Zach off at his, go back and watch a bit of Logan's, head back and watch a bit of Zach's, pick him up and then head back to Logan's rink to get him.
Well coordinated flight of the bumblebee.
It wasn't necessarily the most relaxing of weekends, but it was a good one.