I am not one to go to bed early. I mean I try to, but it never seems to happen.
Generally speaking if I crawl into bed before midnight I've made a real effort.
Tuesday night was just like any other, did the
"I'm almost 40 and I don't want my neck looking like a rooster"
skin regime, got into bed and read a chapter or two of my latest book.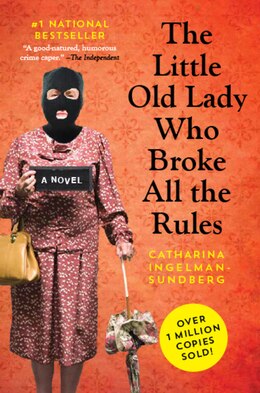 Side note: Currently reading The little old lady who broke all the rules. It's a pretty decent charming read.
I have to read prior to falling asleep; simply reading a chapter or two and I instantly fall asleep.. Not sure why, but if I don't I end up just laying there wide awake for ages.
I finished reading, snuggled down with Stella (who has now found a home in our bed) and drifted off into blissful slumber.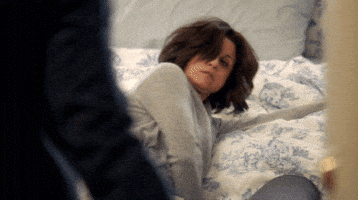 It seemed like 5 minutes later and I was woken up by a train whistle. Now the adult thing would be to write that it sounded like some relentless forlorn call into the night. But honestly, the more accurate description is WOOOO WOOOO!
It was freaking loud. It woke Stella up, woke me and yet somehow my lovely spouse who wakes up if I roll over, was unfazed.
I rolled over and look at the clock and it said 1:15 am. Although, that wasn't the real time because Brad does this sort of time travelling central/standard bedroom time where he puts the clock forward. All that really happens is that I end up having to do time math in my head, but I have since given that up, so for the sake of argument, let's call it 1 am.
If the whistle blew once, I could make my peace with it, but it wasn't once. It was a 3 second whistle, followed by a minute or two of silence followed by another whistle, on loop. I'm not exactly how long it went on for, but when you are trying to sleep it feels like an eternity.
Thankfully at some point it stopped and I was able to go back to sleep.
Fast forward to Wednesday night. Again, I went through my usual
"I'm almost 40 and I don't want my neck looking like a rooster"
skin regime, got into bed and read a chapter or two of my latest book.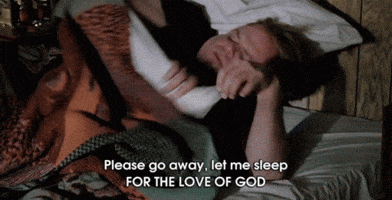 Around 4 am, I was woken up to the sound of my neighbors dark barking. It's a big dog and the Woofing (again, hard to describe the sounds of things without make it sounds like a children's book) non stop. This time, it woke all three of us up. The dog just wouldn't stop. Evidently my neighbor Herb had fallen asleep and forgot he left the dog outside who finally decided that he'd had enough and started to voice his complaint.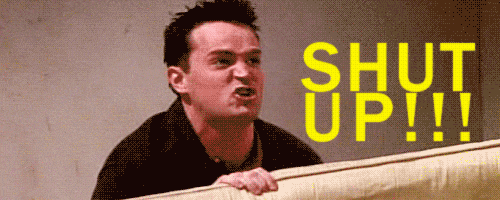 After the events of the night before, I was in no mood. I'm got up and shut the window which was open due to the temperature Nazi. Now if I had been coming off of a full night of sleep from the previous evening, I likely would have handled it differently. but in this case, my patience had worn thin and I yelled out "Shut UP!" as I closed the window. Not proud of it, but there you have it.
Evening after my lapse in patience, the dog wouldn't stop. It was so close to the time that Brad would ordinarily get up for work that he just said screw it and went to work. I attempted to go back to sleep, but since the barking had woken up Stella, who now just wanted to play, it was futile.
Yesterday I was in a cloud of exhaustion, fueled only by my regular coffee spike with a triple shot of espresso. The lady at starbucks gave me a judgmental glance when I placed my order, but it quickly turned sympathetic when she actually looked at the bags under my eyes.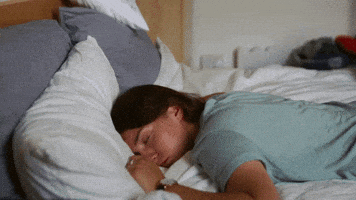 Thankfully Thursday night was better and I got a full 6 hours. But given the events of the previous couple nights, my sleep debt had yet to be repaid and it was rough getting up this morning.
It's Friday, so at least I'll be able to sleep in tomorrow. Hurrah.