There is something about having a dinner party that make me feel grown up.
It's one thing to have friends over for well mannered frivolity with drinks and appetizers, but a sit down dinner with a full menu just feels
different.
On Saturday night, we had one such dinner party. The tricky thing was accommodating all of the dietary requirements. I had to make a gluten free, lactose free, egg free, vegetarian (at least an option) dinner and dessert.
I had no idea what to make. Gluten is a tough one. It's in everything from salad dressings to hot dogs. In the end I decided to make a BBQ maple salmon with a pumpkin risotto, field green salad and a cake for dessert (more on the cake later).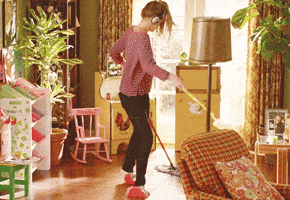 Saturday was a busy day for me. With people coming over I had to clean the house obviously. However, someone had to watch Stella while I was cleaning though. Ordinarily Brad would have done it except that he was busy. Logan had been studying for a few weeks for his hunter safety exam.
Little side track here. There are two ways to take the hunter safety exam. You either go sit in the class all day long and then take the exam/practical or you take the 8 hours of online courses and just go in for the exam. We opted for the latter. Brad worked hard with Logan and Saturday was exam day.
I was nervous. Logan had been studying but didn't do so hot on the practice exam. Since this is a hunter safety exam, you can't just get 50% to pass. You need to get 96%. No joke. I had been trying to buoy up his confidence all week and really hoped that the nerves wouldn't get to him.
The exam was at Cabela's, so on Saturday Brad took Logan. I was worried because if he failed he would be in a foul mood and he had hockey tryouts right after and I didn't want him to crap out on tryouts because of it.
Logan showed up for the exam. He was by far the youngest at 11 years old. The rest of the class was grown men. The other guys were taking the full day course and were on their lunch break in the classroom. Logan went up, wrote the exam and handed it to the instructor who quickly marked it. 100%!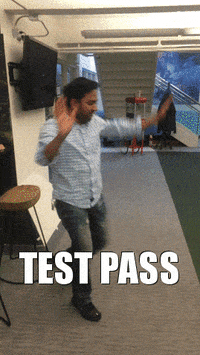 Logan was so proud and as he was walking out of the classroom he called out, "Hey Dad! I got 100%!!". Brad said it was pretty funny to see the looks on the guys faces. No pressure guys, a kid just aced the exam... you better too.
After the exam they headed out to tryouts. Meanwhile at home I was attempting to clean while looking after Stella which meant it took twice as long. She's still a puppy and gets into all sorts of mischief as well as potential potty training mishaps, so you have to be vigilant with her.
I had to make sure I was done by 3pm, because my mum was picking me up to go to a 40th birthday party. My cousin Angie who is fighting ovarian cancer was celebrating and given what's she going through, we felt that a bigger than normal party was called for.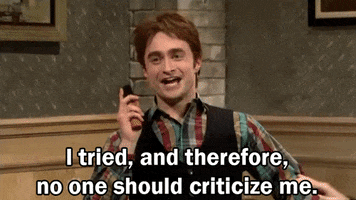 It was potluck so I had to bring a dish. Since I was super busy, I took the lazy route and brought a fruit tray. Go ahead... judge away. I had no time, so fruit tray it was.
The party was great. Angie is looking so bright and happy. It was really great to see. The party was a com and go, so after a good, visit, I left the party so I could rush home to start supper.
I had previously skimmed the recipe to make sure that I had the ingredients, leeks, fresh pumpkin etc. Jamie at work had brought pumpkins in, so it seems perfect to use one for the pumpkin risotto. That was were things went sideways.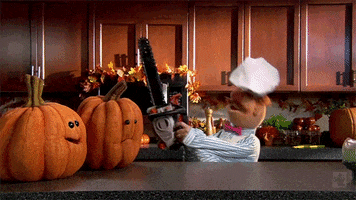 The dinner party was for 7 pm. I started making dinner at 5:30. Problem #1 was the fact that the pumpkin rind (Is that what it's called?) could have stopped a bullet. A big bread knife wouldn't even touch it. I broke another trying to get the knife
into
the pumpkin, albeit I was trying to use a hammer to bang it in.
I didn't know what to do, so I went into the garage and found a hatchet. I cleaned and sterilized it and then went to town on this pumpkin. It was an autumn massacre. It worked, but holy was I sweating when I was done. I cleaned out the pumpkin and threw it in the oven to roast.
With that on the go, I started on the rest of the recipe. Olive oil - check, Minced Garlic - check, Leeks, wine and arborio rice? check, check, check. Saute in a pan until soft and then transfer to a crockpot for 3-4 hours....f***************ck.
I didn't have 4 hours as I didn't want to be eating dinner at 10 pm. So instead of the crock pot, I opted for a giant stockpot instead. Thankfully it turned out ok. I didn't make the Salmon until everyone arrived since it wouldn't take too long. All in all the dinner part turned out well.
On to dessert. With all of the requirements, there was no way I was brave enough to attempt this cake. So I found a local bakery to help me out. Cocoa Bean bakery specializes in gluten free cakes which are also dairy free and can be made vegan. Ding Ding Ding!
Brad had picked up the cake on the way home from hockey, so we were all set.
With it being fall and with Brad being a sort of thermostat Nazi, the air conditioning was turned off. It was a raining grey day on Saturday. As a result the house was a little warm and humid. But after all of the heat from cooking and it was downright rainforesty in my house Saturday night.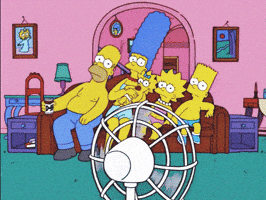 We didn't realize that the cake would be affected by it so much. When we opened the cake box to serve it, it was a little worse for the wear. The top edges of the cake had been decorated with an icing trim, but the heat had caused this icing to fall off. It looked as if the cake had thrown caution to the wind and stripped down.
Despite the rough exterior the cake was out of this world. Even though I don't always require a gluten free cake, I'd go back for this one any day. Highly recommended.
With the good dinner, wine flowing and great friends, it was a really great evening. Since we all had such a great time, we've decided to start a supper club of sorts. I can't wait.
I liken growing up to being a girl scout... and I think I just earned the dinner party badge.