Never thought I would see the day.
I have wanted to have a pet for what seems like forever. We had two sweet calico cats when the boys were young, but shortly thereafter Zach was diagnosed with Asthma and was hospitalized for awhile. We were told at that point that any and all pets had to be removed as well as any carpeting (which could harbor any number of questionable things). So we found a new home for Aristotle and Newton (thanks Owen!) and installed hardwood floors.
That was almost 10 years ago. Zach's asthma is way more controlled now. So with subdued optimism I took him to the doctor to ask some questions. Can we get Zach tested for a pet allergy and is his asthma under control enough so that we could get a pet?
We had the follow up appointment to those questions about two weeks ago and got the green light. Allergies are the following; smoke, grass, dust and pollen. So basically as long as he isn't outdoors, he's fine. Works out well considering gamers aren't exactly known for their tans.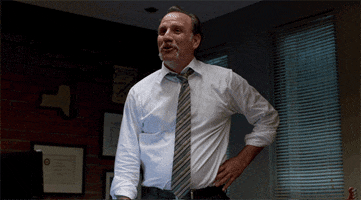 That brought us to question two, can we get a pet? Zach's doctor is awesome. He isn't overly chatty, in fact he seems to use as few words as possible. In answering question two, he simply replied, "I have no concerns".
The gif above makes me smile, because this actor bears a
remarkable
resemblance to Zach's pediatrician.
Ok. Green light in hand, we sat down as a family to figure out what we wanted to get. Zach and I were open to anything, Brad and Logan wanted a dog, so dog it is.
Brad liked the look of a pug, so we get out online looking for one. It's hard to find a pug that isn't a purebred. I went to Winnipeg Pug Rescue, but they didn't have any pugs. Instead they had a hodgepodge of other breeds.
Purebreds are no joke. The ones we saw were easily $1,000. So we switched and looked at French bulldogs... EVEN WORSE! $2500 was the starting price.
Time to regroup. We had no plans of putting this dog in shows, so why did we need a purebred? Exactly. So with renewed enthusiasm we set off in a hunt for a lovable mutt.
While we weren't specifically looking for one, we found a pug online through Pembina Valley classifieds. Puppies were listed as free to good home. Perfect. I sent a reply to the post with some questions. Turns out the dogs weren't here, but in Toronto. Hmmm.... bit of a red flag, however, I checked with Jill (who is a vet) and it's not unheard of to courier purebreds. Sure, that makes sense, but why would they be giving a purebred puppy away?
In corresponding with this guy it became more and more obvious that it was a complete scam. First off he said that the dogs were free, but we had to pay the courier fees upfront. This is that delicate balance in which neither party wants to get ripped off. It's like a mobster exchange or something..."
show me the goods....."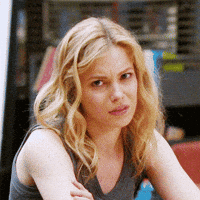 I asked for some more pictures of the puppy and requested his phone number so we could hammer out the details. This is where it went sideways. He refused to give a number. Finally, he relented and provided a number, but the area code was for New Jersey. Yeah... we're done.
I sent a reply back saying we were no longer interested, but I wasn't prepared for the response I got back. It was a full page rant about Christian people and how could I think that they would try to take advantage of us. He then quoted some scriptures and ended with the final eloquent piece de resistance..."Let me know when you are going to send the money". So that ended that exchange pretty fast.
Learning from that debacle we decided that unless we could visit the dog, it wasn't going to happen. Brad found another ad on kijiji just outside of Morden. It was a farm and we could go see the puppy. The ad had pictures of the sweet puppies and listed them as Chug Terriers.
Now if you are like I was, you would be asking yourself, what is a Chug Terrier. It is a cross between a chihuahua, terrier and a pug. The mum was chihuahua/pug and the dad was a chihuahua/terrier. The litter had 9 puppies up for adoption. We were immediately drawn to the only black puppy of the bunch. The rest had a brindle coloring. Logan picked her up and she instantly began giving him kisses. Done deal.
The trouble was we were just about to leave on holidays, so it wasn't really an ideal time to take her home. But the family was really sweet and if we put a deposit down, they would hold her for us. I'm so glad that we did, because when we went back to pick her up, the owner said that she had been offered extra if she would let another family take her home. Thankfully, she stayed true to her word.
She's been with us a week and we are in love. We named her Stella. If it had been a boy puppy, Zach and Logan were going to name him Gary. A small part of me wishes that would have come to pass because that's funnier than h*ll. Side note, they came up with that because in the cartoon Sponge bob, his pet snail is named Gary.
The boys are so great with her. Zach especially which surprised us as Logan is the pet lover. Zach has been taking her for walks and helping potty train her.
We decided to not keep her in a crate during in the day. Instead, she is going to be in our mudroom/laundry room. It's a fair size room when you only weigh 5 lbs and there is nothing she can get into if we close up the closets. Added bonus is that it has linoleum floors in case she has an accident.
Potty training a puppy is a new thing to me as I have never had a dog, but she's doing great. Outside of one day (third day we had her home), she has only had two accidents. Not sure what happened on day 3 though... yeesh.
We don't keep her in the mudroom at night. Instead, we keep her bed up in our room. Brad is the biggest softy and has taken to letting her sleep in our bed. I resisted initially, but if you've ever gone to sleep cuddled up to a puppy, it's futile to fight it.
I am not sure when the novelty of calling out "Steeeelllllaaa!" will wear off, but for now it's still pretty funny.