This past Friday was the Bomber Game. I think that I like the tailgating with my friends more than the game itself to be honest.
We tailgate with 2 other families. Both of them have boys Zach's age. These are great kids; energetic, fun to be around and big sports fans.
Zach is not a sports fan, so he just sits there looking for things to occupy the time.
In fact, he would rather do almost anything other than go to a Bomber game. In the land of ADHD, a football game is really overwhelming. There are crowds of people, tons of noise, lots of waiting around... Nightmare.
As a result, Zach is always kind of morose during tailgating because he is anticipating an unpleasant evening.
It isn't because he doesn't like the other kids, quite the contrary. It's just that he isn't into it. It's hard for me to watch because I want him to be included and part of the group. But I've come to realize that I can't make Zach something he isn't.
Friday night Zach was in one of his moods and wanted nothing to do with tailgating. So while the other boys took off exploring, Zach stayed back. It is quite noticeable and my friends do their best to make him feel included.
Even though we all tailgate together, our seats are all over the place, so we generally swap seats around so that the kids could sit together. But sometimes the number of seats just don't work out perfectly.
While trying to sort it all out it was suggested that the other boys could sit together and Zach could sit with the Dad's. I didn't like that at all. I know that Zach isn't into the game and all, but making him sit with the Dad's is a sure way to make him feel 100x worse.
The game was kind of miserable, the Bombers were playing badly and the weather took a turn. Lightning caused a delay of game and all fans had to take shelter in the concourse. While we were waiting, we started to talk about a switch up the seating (like we usually do at half time) and again it was suggested that Zach could sit somewhere else.
At that point, I got upset. I am always really sensitive about Zach's behavior. I worry about him a lot. Is he behaving at school? Doing his homework? Does he have any friends?
For whatever reason, this touched a nerve and I snapped out a comment, "Zach doesn't want to be by himself!", which I think took my friend by surprise.
Of course, he wanted to talk about it, but in that moment I wasn't having any of it as I was scared that I would turn it into a whole big thing. It was better to just keep my mouth shut. My friend Debbie asked what was up and I just shook my head which she understood that I didn't want to talk at the moment.

Once we got back to our seats, Deb asked what was up and I started to cry. I wasn't crying about the seating suggestion per se, or maybe I was, who knows. I think that it just boiled down to the fact that I sometimes wish Zach would participate in things like other kids so easily seem to do. It's really hard sometimes.
I come from a family where we talk about stuff. If you're upset with someone, you give yourself some time to cool off and then get together and clear the air.
With that in my head, I slept on it and texted my friend the next day. I explained why I was upset and that I was aware I over reacted and for that I was sorry. He responded that he would never suggest Zach be put alone, but that he realized it wasn't his place. Essentially he had noticed Zach off doing his own thing and didn't want him to feel excluded.
I needed to know that despite Friday night's events that we were ok. After discussions like this it can either be a "hug it out have a beer feeling" or a "ok we're good, but it's still a little awkward". In this particular case it was the latter. I'm hoping things will get better once they have time to settle, because I genuinely value his friendship.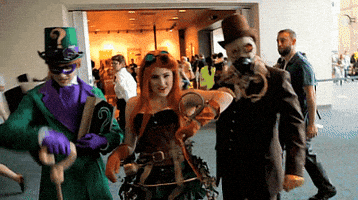 Saturday was a different story. Last week I had suggested to Zach that he could have a Guys Game night with his friends. Zach is a gamer. He is going to be the nerdy guy who goes to comic con and falls in love with a girl dressed as Catwoman or something.
Zach loved the gamer night idea and so Saturday night, Marc, Radman and Aiden came by for a sleepover. The dynamic with these kids is incredible. They just get eachother. We have two xbox consoles (a 360 and a One), so the boys kept mixing it up. All 4 would play together for a while, then two would pair off to the other console, or one who needed a solo break would play Roblox on the computer. Zach is very much the "Sheldon" of the group based on his social awkwardness, but it doesn't seem to bother these kids.
It's unspoken, but none of them judge each other for taking those breaks when they need it. Sometimes one of the boys will suggest that they do another activity, so a spontaneous screen hiatus in the form of a nerf gun war would break out, lots of fun.
Outside of Zach, who has issues with voice volume, the other kids are really quiet and are a good influence on him. When they are around, he is calm and happy. I've even heard from the teachers that when he changed seating arrangements to be closer to Radman (he used to sit next to another kid with ADHD), his behavior and school work noticeably improved.
Sunday morning, boys got up and had brunch. They were all so very polite. When I went upstairs to put some laundry away, I noticed that each of them had folded up the blankets and sleeping bags. So sweet.
Saturday reminded me that there will be high's and low's. When Zach is around people he has a lot in common with, he's a different kid and I have to remember that.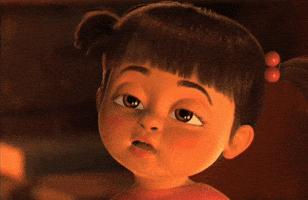 It's no different than if I was made to go to a gamer convention and had to listen to then talk about all the intricacies of Far Cry or Assassin's Creed. I think I would become spontaneously narcoleptic.
Bottom line is that I am the only one worrying about this. Zach is happy, has made some friends and knows he's loved.