Holy Cow.
Playoffs are stressful. It's different this year somehow. Last year, Zach's team was pretty low in the standings going into the playoffs, but once there they made a great run. That wasn't stressful because every game was a bonus we didn't think we'd get.
Logan's team was the opposite. They dominated in the regular season, which was good and bad. Good in the sense that the regular season was awesome, but bad in the sense that they didn't know how to lose or battle back if they were trailing. They got knocked out right away.
This year, both teams were in the middle of the standings going into the playoffs. Zach's team had a couple games, but got knocked out last weekend. They are not done with hockey though, a tournament started this weekend out at the Ice Plex. Since the playoffs are over, they decided to have some fun and mixed up the line. Forwards were now defense men and the defense men became forwards. Zach is a strong defense man and has a difficult time crossing the blue line, but he was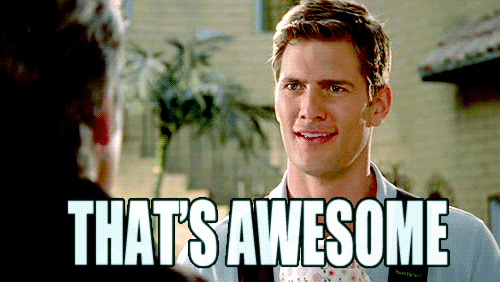 ready to give it a go.
The entire team underestimated our defense men. Zach scored two goals, one in the first and one in the second periods. WOW. He was pretty happy with that and justifiably so. The boys pulled off a big win and live to see another tournament game.
Logan's team is very much in the playoffs. They won their first playoff game. The second was insane. They tied the game and had to go to overtime. At the end of overtime there was no winner, so we had to replay the game.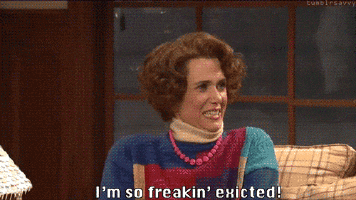 Cue replay and a major deja vu. They tied the game, went into overtime and sadly they lost with 5 minutes left in OT. Logan was heartbroken. Its a tough loss for sure, but made tougher because they worked so hard to get it. They weren't out though, they just dropped to the B side. That information did nothing to console Logan. He had been stoic in the change rooms, made it to the truck, into the house and the second he got up to his bedroom, broke down into gaspy sobs.
In a situation like this, your hands are tied. You can't say "it's ok", because to your 10 year old, it's not. You can't say, "You guys played a good game", because to your 10 year old, they didn't. You can't say, "You'll win the next one", because to your 10 year old the next game doesn't matter, they wanted to win this one. All you can really do is give them a big hug and acknowledge that the loss sucks rocks.
Next game was last night. This game wasn't as chippy as the last which is good because it's crazy stressful watching the kids get hurt. The other team came out and scored early, but we battled back quickly with two goals. Score was now 2-1 for us.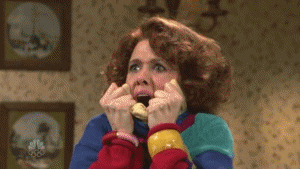 45 seconds to go. We were about to do a line change, but just as a kid was stepping into the box and another one was about to go off, the puck came right up against our bench.
Here is the thing about line changes - for that split second you can have that extra man on the ice while there is a change over, but they can't be in the play. As the kid went to step out of the box, Brad tried to pull him back, but it was too late. With the puck right in the mess of our kids we got called for too many men; a penalty which sends one of our kids to the box.
45 seconds on the clock, face off in our zone and the other team pulls their goalie, which means they had 2 more skaters than we did on the ice. There was almost no way to defend it and the other team scored with 20 seconds left. Tie Game.
Cue Overtime. Holy mother. I mean really, 20 seconds left? COME ON!
Here we go again, puck dropped into sudden death overtime and the boys lit it up. 5 minutes into OT and we scored. Final score 3-2 for us.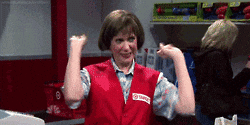 I am not sure who was happier, the kids or Brad. He was devastated about the bench error and was so concerned that it would cost them the game, so the fact that the boys pulled it out was awesome. Brad was jumping up
and down. Adorable.
Next game is Tuesday night where they are up against their rivals, the Dakota Lazers. Logan plays for the Greendell Falcons because there were too many 10 A2 kids registered at Dakota this year. That means that half of his team mates from last year are on the Dakota team and half are on this the Greendell team. There is that friendly rivalry going up against your friends. The kids are right into it, even going so far as to come and watch each others games to get a leg up.
They played each other twice in the regular season, each winning one game, so suffice to say they are evenly matched. It should be a good one!