I am generally one for online shopping.
Outside of the ridiculous shipping costs, I love it. No malls, no overheating in coats, no crazy people in parking lots. Ohmmmmm...retail bliss.
Last year I did quite a bit of my Christmas shopping online and hit a few sales on Cyber Monday. But this year? Oh man, this year I cleaned up!
A lot of the new games the boys want are coming out on Xbox One. Problem is we don't have an Xbox one. These consoles are stupid expensive. Mind you, I have never been one for video games, so I can never quite justify the costs.
I had been looking at the prices and they were all over the map..anywhere from $400 to $600 depending on the storage and games included in the bundle. (they have up to 1 terabyte now. TERABYTE people!)
I was looking at the Xbox One with Gears of War version. It was $399. But I got it $50 off, Then the games that they boys wanted were regularly $79 each ( I am painfully aware that this really is the regular price, because I had to pay it last year... grumble grumble), but yesterday they were each $30 off! Cyber Monday was off to a good start.
The Xbox One comes with a single controller **eyeroll**, perhaps capitalizing on the fact that a lot of gamers play online with their friends rather than in person. However, in our house with our two rather opinionated boys, one controller is not going to cut it. Thankfully controllers were $15 off!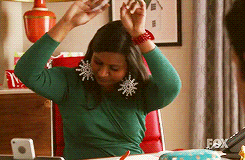 I then found the Blackhawks hoodies Logan wanted 40% off Fanatics.com and some Assassins Creed merchandise (shirts/posters) for Zach 20% off Gamer Heaven. Gamer Heaven is a UK website and for Cyber Monday they had free international expedited shipping!
Picking up speed....
By the way, in case you were thinking about it, my boys don't read my blog, nor are they aware of it's existence, so we are good in terms of Christmas morning surprises.
Working my way down the list, I bought a microwave $60 off with free shipping from London Drugs. This was actually on someone's list and not me winging it for the record.
Next up was my in laws. Lovely people, very hard to buy for. Recently my father in law has got into Mustangs and has bought two; a 50th Anniversary convertible and the 2015 latest model. So I got him a collectors edition hard cover book on every Mustang ever made since 1964. 25% off with free shipping thank you very much!
For my mother in law I used to buy bubble bath and lotions, but in recent years, they have bothered her skin. However, she uses quite a bit of scented candles. Bath and Body work sells a good selection of 3 wick candles. They are usually $22 each. I got 3, so $64 right? NOPE...I got them for $9 each, so $21. Plus they had gift sets regularly $27 on sale for $16.50 and my favorite perfume/body mist on sale for $6. Shipping wasn't free, but you can't win them all.
Recap total savings:
Xbox**
- $50 on console
- $60 on games
- $15 on controller
Chapters**
- $14 on Mustang book
Bath and Body Works
- $39 on candles
- $10.50 on gift sets
- $16 on perfume (I bought two to stock up)
Fanatics**
- $26 on hoodie
London Drugs**
- $60 on microwave
Gamer Heaven**
- $8 off shirt
Those with asterisks had free shipping which is hard to quantify, but the international shipping and the cost of shipping a heavy microwave would have been considerable.
Total Savings - $298.50 and all from the comfort of my dining room table.
BOOM!