And just like that... another Christmas is in the books.
Hard to believe. When I was a kid time just
crawled
by. As a adult, it's borderline warp speed. It seems like I was just getting the boys back to school and now I'm packing away the piece of trash artificial Christmas tree we have (it is truly appalling, both in its perfectly symmetrical triangular nature and freaklishly sharp branches).
It was nice to be off before Christmas, but without anything to drive (Brad took the truck to work) the boys and I got a little bit of cabin fever. But surprisingly there was very little fighting, which is a holiday miracle.
Every year I buy a new ornament. It's my thing. The uglier it is, the more I like it. It's somewhat of a mission to make the ornaments on my tree so awful that it actually becomes cool. I haven't got there yet. It's still just ugly at the moment. This year saw a double contribution to our collection... the camo/smores snowman and a garfield-esque cat with a chicken on it's back.
Behold:
Perfection.
As per usual, we had the Christmas family trifecta; Christmas Eve is Brad's family, Christmas day with my mum's side and Boxing day with my Dad's side.
Christmas Eve was awesome. It's so great getting together with my nephews, I just adore them. I love making goofball presents for them. Giving kids gifts at Christmas is honestly the best part. Seeing how excited they get, even if it is just a small trinket. It shows you thought of them....plus hey.. they're kids... PRESENTS!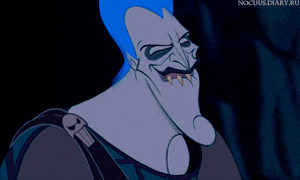 My oldest nephew Bennett is 15. This year, he refused to give me any gift ideas. Not even so much as a inkling as to what gift card he wanted. I warned him that if he didn't give me some ideas, I was going to get him a gift card to Build-a-Bear.
"Yeah Right" he said... mwa-ha-ha. Never underestimate me kiddo.
First stop was the Build-A-Bear shop in the mall. Holy Mother of Bleeding Ears Batman. When I arrived there was a little girls birthday party on, little divas were running around squealing at the top of their lungs. Boys may be a handful but their shenanigans are a much lower pitch.
I had to play this one carefully as I was essentially going to be using their store as a joke. I asked to speak to the manager and started to explain my Christmas plan. Thankfully, he thought it was as funny as I did. In the end he gave me a blank gift card.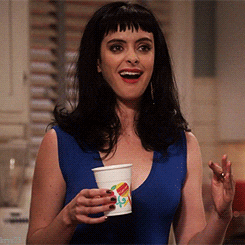 The unfortunate part was that he wrote VOID in a black sharpie across the back.
A big giant VOID across the back kind ruins the prank. But, I am nothing if I am not resourceful. I took a Q-tip dipped in rubbing alcohol and buffed out the VOID.
Once that was done, I put it in the cardboard envelope it came in and popped it in a Christmas Card.
of course, I am not going to give my nephew just an empty gift card, so I had a second card with a $50 tucked inside.
On Christmas Eve, I grabbed my sister in law Bonnie and filled her in on my devious plan with strict instructions not to give Bennett the second card until we talk to him in the morning.
Brad's family does a "Calling Tree" of sorts every Christmas morning. So my plan was to call Bennett and ask how he liked the gift and then have Bonnie give him the real one. Oh my gosh it was so funny. He got on the phone and very sheepishly said "
thank you Auntie...
".
I had to put to the kid out of his misery. We all had a really good laugh.
My other nephew Braden was nice enough to give me a gift idea, but he wanted a gift card. I know that gift cards are practical and all that, but they are just such a letdown to open. I have to make it fun. I went out and bought a pure glass box. I think it was supposed to be a shadow box or something. I printed off a sheet that said, "In case of emergency... BREAK GLASS!" I glued the gift card to the sheet, tucked it in the box (so that you could read the text) and sealed it up with crazy glue.
So now, the only way he could get his gift card was to in fact Break Glass!
He got a kick out of that one.
Christmas Day was quiet. We had our nice morning as a family. Logan was so excited this year he was practically vibrating, such a difference from Zach. You would think that my ADHD son would be bouncing off walls, but in busy/hectic/energetic situations, he's really calm. I think it's because the outside matches the inside and puts him in a Zen-like place.
We all opened gifts and the boys got exactly what they wanted. YAY!
In the afternoon, we headed over to my Grandmothers apartment. The whole family rents out the blocks coffee shop/cafeteria and we set up shop in there. It's practical because GG doesn't have to leave her block which is increasingly difficult given her lack of mobility. However, having Christmas dinner in a cafeteria isn't exactly super festive. We try and decorate it up, but we only have the room for a few hours so it's challenging. That being said, my family is awesome and I love them to bits so it really doesn't matter where we are.
This year we were so very grateful because on the way to Christmas dinner, Jackie and Dave got into a head on collision. As I understand it they were driving across main street and some woman blew the light. I am still trying to wrap my head around how that turned into a head on collision, but that's not the important part. I was just relieved they were ok.
Jack hurt her neck a little bit and the seat belt (that completely did its job!) bruised her collarbone/chest. Dave said he was ok. Their car was not and had to be towed away. When Jack and Dave got out of the car right after the accident the first thing she asked was if everyone was ok, only to have this woman start screaming at her.
Yikes.
It got even better. When Dave went to exchange information, the woman said she didn't have it. Everyone is still a little fuzzy as to whether that meant she didn't have it with her or whether she didn't have it period. Dave said she didn't even have a wallet with her. So to protect themselves they started taking pictures of everything, the woman, her car, the damage, witnesses.. you name it.
So needless to say that once they finally arrived at Christmas dinner (Angie's son Stephen went to pick them up) they weren't really feeling all that festive.
Boxing day was quiet this year. My cousin Brent and his fiancee Kim were in Saskatchewan and my Uncle Ken and Aunt Pat were with them. My cousin Dana is about 11 months pregnant and wasn't feeling all that great, so she and her boyfriend Cory skipped the festivities this year (justifiably so). So we were on a skeleton crew.
We might have been down a few members, but we were up one. Owen and Whitney brought Wade this year, so that was super cute. Wade is not quite a year old. Logan was really excited to see him. Immediately he went into protective mode and became very concerned that Wade was going to bump into things. When Wade started playing with the lowest bottle on our wine rack, Logan asked if Wade had any toys. My aunt said that Wade hadn't brought any, so Logan asked me to go upstairs and bring down some things. Logan is generally quite protective of his stuff, but he wanted Wade to have things to play with so that was nice to see. Wade is adorable, I love seeing how much he's growing.
Brad and Zach had to leave early for a hockey game, so Logan went downstairs and played with Uncle Jason. The two of them were playing this racing game Forza. Oh my gosh it was hilarious. Uncle Jason is a very sarcastic, tell it like it is kind of guy, which is why Logan and him get along so well. Brad and I were laughing our heads off watching them firing wise cracks back and forth. At some point they were racing with a Bugati and a 1980 Datsun. Even though they were supposed to be racing, they turned it into a demolition derby instead.
So that was our Christmas. Filled with lots of love and laughter.
Just the way I like it.