I have been working so much lately, that it would be almost easy to realize that Summer has started. So I was quite grateful for Canada Day. A day off in the middle of the week...?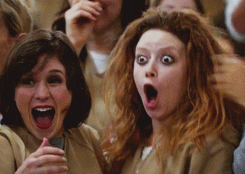 Logan was off and running with his friends the minute that breakfast ended. There is no motivation necessary to get that kid outside playing.
Zach on the other hand is a Gamer. Gamer kids by their very nature prefer being inside, which means if I want to get Zach outside, I have to go with him.
We set off for a long bike with the goal of hitting 20 km. We cycled all through our regular route, Royalwood, Louis Riel trail and then crossed Bishop to do the Bishop Grandin Trail. We ended up at St. Vital Park. However, with it being Canada Day and all the park was insanely busy. There were so many cars in the park that it was almost scary to be a cyclist, so we headed back home.
Once home, Zach, Logan, Brad and I headed the park across the street to play some football. I was super impressed with how they can throw a perfect spiral! While I enjoy watching football, I am clearly not talented enough to even remotely attempt playing it.
Seeing as the weather was so nice, we went back to our place and the boys played basketball. We jut recently got a new bball hoop. We bought it for both boys, but with the hidden agenda in that it would get Zach outside without requiring him to go far.
The remainder of the week has been a blur. Truly. I have been working nutso hours. Thursday night I was at work until 10:30 pm.
The amount of overtime I have been putting in is insane. Part of the job I realise and it's a good thing that I like what I do because otherwise it would be intolerable. But the sucky thing is that working so much means I miss things. Case in point - last night was the Bomber game and I couldn't go because there were work deadlines that couldn't be pushed back.
On a positive note, I likely don't have to work this weekend, just my usual marking of CGA papers. The boys are at the cabin with my parents, so that will make the house especially quiet. Zach goes to Camp Arnes on Monday. Logan will stay at the cabin for the week.
Once Zach is home from Camp, he will spend the rest of July at the cabin (his request). Logan will be doing day camps and one week at Camp Arnes with his buddies.
I am taking holidays the last two weeks of August. I am so looking forward to it!!