My poor neglected blog.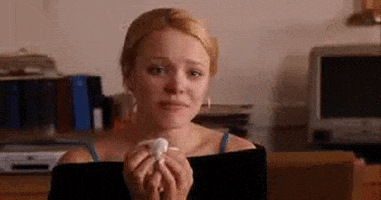 Trust me, it's not for lack of writing material, it's just I am beyond busy right now. I've mentioned it before, but work is still insane. Our department is taking on a lot of new things and at the moment we don't have enough people, so everyone is working their tails off.
Add to that my Father in law is back in the hospital, he got transferred from Boundary Trails to the Grace. Brad's brother Brian was coming in for a visit anyways, so both Brad's mum and brother are staying with us. Initially, George was going to come with us to the game, but instead he was in the hospital but insisted that everyone still go. Given that, we did a bit of ticket shuffling. Brad took George's ticket and sat with his Mum and brother Logan and I took our regular seats and Brad gave our two other seats to his friend John.
Logan was in a pissy mood. He had just got home from the cabin and was in desperate need of some social interaction with his friends. He had a great time at the cabin, but hanging out with your grandparents is admittedly a much slower pace. My friend Debbie also goes to the Bomber games with her son (Logan's best friend). So she texted me at half time and said there were two empty seats beside her and Seth, so Logan and I went and sat with them.
Instantly Logan's mood turned around, so I was pleased with that.
It was a good game but it was hot, stinking hot, sweat dripping down your back hot. Gross. In chatting with my mother in law, she mentioned that even if George had not been in the hospital there would have been no way he could have made it through the game in that heat. Knowing George though, he would have tried and that wouldn't have been good for him. Sometimes things work out for the best.
Saturday morning, Brad, Logan and I drove out to pick up Zach from Paintball camp. He had so much fun. I was concerned, because Zach had never played paintball and this camp played paintball 5 hours a day for a whole week. Paintballs hurt when you get hit and I wasn't sure how Zach would react to that. What if he hated it on day 1?
Thankfully my concerns were for naught. He had a great time. It was cute to see Logan and Zach see each other. The Hargreaves boys fighting is almost legendary. Get the two of them in a room and they will be fighting within minutes. But being apart gave them some perspective and they had some love for each other.
Before leaving, Zach wanted us to see the paintball grounds, so we took a walk. It was a field, with all sorts of wooden castles, and shelters to hide in. Pretty cool. As we were walking back to the truck I had to take a picture. There is Zach, in full country boy splendor; jeans, camo shirt/hat and Logan walking beside him in board shorts. Skater and Country.
Paintball was not without some war wounds though. It was hot at camp and to keep the paintballs from melting they have to keep them frozen. So not only are you getting hit with paintballs (which sting like a mother), they are frozen on top of that.Zach had a good cut across his nose. He got it on day 1, so by the time we picked him up it was already starting to heal. He had been wearing jeans at camp, so we didn't notice the bruises on his legs. But after his shower at home, he came downstairs and our eyes bugged out. He was COVERED in bruises.
I think he got a kick out of it though, almost like they were a mark of honor.
Later that day, we stopped in at IKEA and bought a futon. My mother in law had been sleeping on the air mattress she brought with her and it was not the most comfortable thing. When we realised that she was going to be with us for 2 weeks, we decided to get her something more comfortable.
Nothing fancy, but it's actually pretty soft to sleep on (folds into a bed). When she goes back home, Logan is going to keep it in his room under his loft bed.
Sunday Brad, Heather and Brian headed out to the hospital. We all would have gone, but George had just come out of surgery, so we figured that three more people would have been overwhelming. Plus, he's in a four-bed room, so there isn't a lot of space to begin with.
In the meantime, I wanted to get the boys out of the house. It is summer and seeing them stay inside playing video game drives me nuts. We got on our bikes and headed out. We started down Aldgate to Dakota, up Dakota to Southglen, Southglen to Royalwood. At Royalwood, we did a couple of loops around the Spirit trail and then headed up the Louis Riel Route.
At the end of Louis Riel, we turned right and headed up the Bishop Grandin Greenway to Lagimodiere and stopped for some water and granola bars.
It was a really hot and humid day. We took a whole bunch of water with us, but when it's hot like that you can never have enough. On the way home we stopped in at Extra foods and picked up some ingredients to make a banana cream pie for dinner.
At home, I made the pie and then went up for a shower, I was so hot that the water was ice cold, but to me it still felt warm. I went downstairs and was relaxing and felt myself nodding off, so I went upstairs to take a nap.
What's I've noticed recently is that sometimes when I lie down I get vertigo, it's a symptom of the meds I'm on. Usually if I open my eyes, it stops. Sometimes I have to get up and walk around for a bit before lying back down.
This time, I was so tired, I just lay there and felt the spinning hoping it would stop. I eventually fell asleep but when I woke up, I was really queasy. I couldn't even look at dinner.
I did feel better today though, so I am thinking it was a combination of mild heat stroke and the meds. It didn't help matters that our air conditioner decided to freeze up again. It's the 3rd or 4th time this has happened so they AC guy is coming out to fix it. Hopefully they can get it working because I'm getting annoyed with it.
After supper my mum came to pick up Zach, he's spending some time at the cabin. Logan is staying back for day camps. Zach was super pumped to be going fishing with Grandpa, so I think it will work out well.
As it stands right now, George will be in the hospital for at least 2 weeks, maybe more. Heather will stay with us during that time. Brian will be with us for a least a week, after that, I'm not sure what his plans are, but he's welcome to stay of course.
Unfortunately, I am not exactly going to be the best host as I am going to be working overtime, so I told them to make themselves at home. I hope it works out ok.
So there you have it, you're all caught up.