The last time I went to see my Neuro, I forgot to ask him if it was okay to drink with the meds I am on. So I figured I would ask him at my appointment last Wednesday. However, I got so distracted with the great test results that I forgot.
I was at home after the appointment and was getting dinner ready. I was standing in the pantry and it just dawned on me that I didn't ask. CRAP!
There was no way I was going to wait until my October appointment for an answer, so I got on the phone and called the office.
Let me assure you that there is no way to call your Dr. asking about meds and alcohol without sounding like a raging alcoholic. Add to that the sense of urgency in my voice on the phone and I really didn't come off well.
Regardless.... good news. No interaction with moderate alcohol consumption. Suhweet. I almost sprinted to the LC.
Friday night was the Paulet shindig. Les and Nick host a costume party twice a year, summer and winter. It is always a blast. Leslie does it UP! There is prizes for the best costumes, a full on food spread, the whole house is decorated up. The theme for this year was pirate, which is easy for guys, but not so much for girls, so instead I decided to go as a bar wench.
Leslie works at the LC in Steinbach and always has a huge selection of wine on hand. She poured me a glass of my favorite Moscato. It was a symphony of flavors and arguably the best glass of wine I'd had in a long time.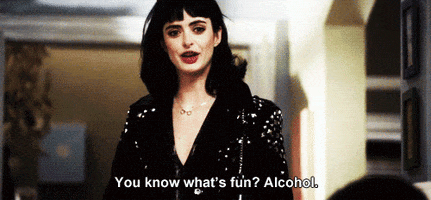 Saturday night we went to a football BBQ at our friend Dave and Beth's. Dave is a Rider fan and so the rivalry and trash talk just flow all evening. Always a good time and even more so since the Bombers won.
We left their place around 11 pm and headed home. When we got home, our neighbours, Dave and Sophie were sitting out in their garage having a drink and called us over. They are really great people and so we ended up hanging out with them until 2:30 am or so.
So... Sunday was a big sleep in that's for sure. The goal for Sunday was to get the garage cleaned out. We had lofty goals of parking the truck in the garage, but since the truck is so big, EVERYTHING has to be moved from one side of the garage and even with that we only have a foot or two clearance front and back.
Why is it that everything in a garage is always dusty and gross. Blech. But we got it done.
After dinner, Zach and I decided to go on an epic bike ride around St. Vital. We did a bunch of the trails in River Park South and then headed over to Royalwood to do their trails. We finally ended up on what I think was called the Louis Riel trail before we headed home. It was such a nice night.
All in all, a great weekend.