On repeat.
Logan's team won their first play off game, but lost the second tonight, so they are out. Logan was pretty bummed. But I was really proud of him that despite his disappointment, he wished the team that beat them good luck in the playoffs. It was a classy move.
Zach's team has his first tournament game, but they lost. 5-1. The boys didn't really seem into it. Post regular season tournaments can be a motivational challenge. I think we are guaranteed at least 5 games in this tournament so hopefully things pick up somewhat. The game tomorrow night is at 8:20pm, which is pretty late for a school night. So provided that I am not working late, Brad will just take Zach to the game and Logan and I will stay home.
In between the hockey, I was working. Lots. It's not that we are any busier than normal it is just the unfortunate way that the dates lined up and my deadline in Monday.I feel like it's been a blur these past two days.
Oh! Almost forgot.... crappy update. In the fall our garage got broken into. At the time we had just moved in and there was lots of stuff in the garage. Brad did a quick survey at the time and we didn't report anything missing as his focus has been the kids bikes, both of which were not taken.
However, today we were drywalling the garage, which meant that we needed to clean it up a bit. it was in the tidying up that Brad was looking around and said "Where is my racing bike?".
Uh.......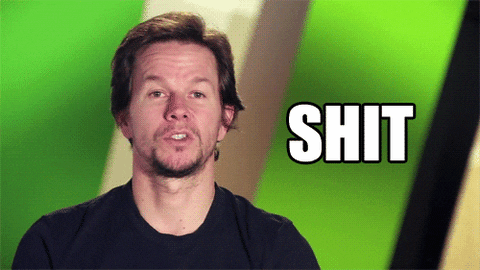 Crap. Yup. His racing bike was stolen and we didn't notice, because it was past racing season and he wasn't looking for it as it was packed up for the season when the garage was broken into.
We had made a police report at the time and they told us if we noticed anything was missing, we could always go back and add things to it. My initial reaction was to add it so that we can claim it on insurance. However, once you add in paying the $500 deductible and the increase to your premiums is it worth it? We're not sure.
Still, it really sucks. Brad was all set to get riding again now that the snow has melted and we weren't really planning on shelling out $1,000 for a new riding bike.
Nuts.