This weekend had it's ups and downs.
Saturday we had two games scheduled for the boys. First Logan, then Zach. Logan's game was great, they played well and Logan almost got a goal (he plays left wing). After his Saturday game, he had a floor hockey / nerf war party for Alex. This is Logan's 3rd birthday party in as many weeks. Next week is Jackson's, then the twins the week after, then Stuart the week after that!! I'm thrilled that Logan has a good peer network, but cripes, this is getting expensive!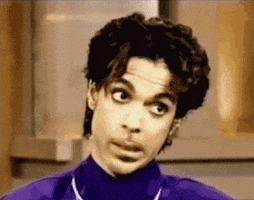 Zach's Saturday game wasn't so great. His team was annihilated 8-0. Zach was playing quite well, but the mental side of the game got to him and he just melted down. It's hard for him on defense because he's really the last shot before the opposing team goes in for a goal. So if they score, Zach takes it to be all his fault. The only thing that can save your game when that happens is for the forward line to step up and they have been having a rough go trying to score goals. We have lost all but 4 games this season and it's getting to everybody
So the coaches sat down and did a brainstorm. What we have always known was that we have a small team... in stature. Excellent skaters, but quite small size wise. Zach on the other hard is quite tall and solid. He's built like his Dad (thank goodness) and has that strong athletic build; he's strong on his skates, no one can knock him down.
The coaches noticed that when Zach had the puck as a defense man, no one went after him because he was so much bigger. Since our forward line needed a little beefing up, they moved him up to forward for Sunday's game.
Night and Day difference. On forward, if they other teams scores, Zach knows that it's not his fault. So right off the hop he's in a better place. He got a breakaway and almost scored twice! It's going to take some time to learn the positioning because he's really never played forward, but if yesterday's game is any indication we might be onto something.
MAJOR kudos to David, Sean, Warren and Brad. Coaching a kid like Zach is a challenge, but they have never given up on him and always started each game with a fresh outlook. I'm quite grateful for that.
On the topic of "Keep Moving Forward", today I am starting my free week at the gym. My company has a partnership with the downtown YMCA. Employees get a reduced rate. Before I commit to a full membership, I thought I would try it out for a week and see how I like it. If I could get a workout in a few days a week at lunch, I think that would be great.
Plus I would then be able to take some of their fitness classes on the weekends. It's only $35/month which frankly is about as much as one dinner out. I feel good about adding that into my AMJ routine.
Incidentally... as of today. Grand total - DOWN 11.2 lbs.