January 2 I started back on AMJ (A** Minimizing Journey).
I decided to use my love of technology to help me this time round. Enter FitBit and Loseit apps. They work in conjunction with each other. Fitbit tracks your steps/exercise and Loseit your food.
We are 11 days in and drumroll please.....
I'm down 7lbs. That being said.. I know that this is intrinsically true: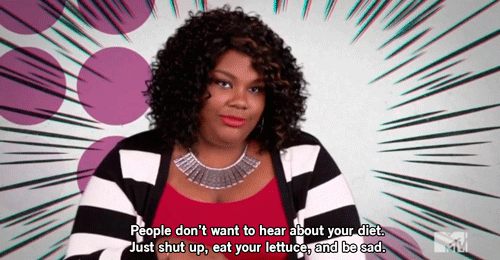 So we'll stop it there for now.