Whew! Weekend over.
We left mid afternoon on Friday to make it to the late Friday afternoon game. It was a good start and the boys won 6-1.
Came back to the hotel and celebrated with some pizza. Parents had their own poolside party, which moved to another parents room and then back down the lounge. Migratory celebrations!
The next day, Debbie, Erin and I did a little shopping. I had wanted to get some Xbox controllers for the boys. They have 2 already, but when friends come over, they have to bring controllers with them so everyone can play. I found out that in the US, you can get CAMO controllers.... Hello!
Best Buy had them on sale for $34.99, but they were sold out. Target only had 1, and it wasn't on sale. I ended up finding 2 at Walmart and got them to price match it to Target. They are $69.99 each here, so the $34.99 was a good price.
Other than that didn't do too much shopping, just picked up a few things, stocking stuffers etc. I did find a 3d hockey light at Target... well, I found the idea. They only had the Football ones in stock. But I knew Logan would LOVE the hockey puck version for his room. I looked at Walmart in Grand Forks, but they didn't carry them. By some fluke though, the Walmart up here does carry them and they had it in stock! So my Mum picked one up for me because her Walmart had them in stock. St. Vital was sold out.
They look like they are embedded in the dry wall. Pretty cool and they were only $19.99 in Canada, which is the same price they were at Target.
After shopping we went back to the rink. Unfortunately, the rest of the games didn't go so well. We tied one and lost the next two. Some officials were amazing, but some were just awful. Kids were getting really rough and they weren't calling any penalties. Our coaches got frustrated more than once over the lack of calls.
For the most part, Zach did really well. There was one game, the 7:45-8:45pm game that went a little off the rails, mostly because it was at the end of a long day. Plus, that day was filled with lost of running around, not enough sleep, being around hyper kids, junk food... bascially an ADHD nightmare.
But in the other ones he seemed to keep his emotions in check.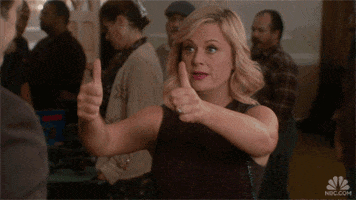 Logan seemed to have a good time as well. There were two packs of boys at any given time, the hockey team boys and then the little brother pack. Logan made some new friends and had a blast.
On the way home, I stopped off in Pembina and picked up Logan's penny board. I am still in awe. It would have been around $30 to ship into Canada, but instead I shipped to Pembina for free and paid a $5 fee for handling. So awesome. Wish I had been doing this a long time ago!
Weather was warm, but that meant everything was mucky and foggy, although I will take that over freezing. Drive home was a little fun with all the thick fog, but we made it.
Back to our regularly scheduled programming. Logan's Holiday concert is tonight. He is a Toy Solider in the play. In an unfortunate coincidence, he woke up this morning with a really sore throat and his voice was a little hoarse. So I gave him some sore throat lozenges... hopefully that does the trick!