Back at the old house, we didn't have a fireplace, but I always wanted one. So I would put on the UBER cheesy fireplace DVD instead. It was so over the top, including sounds of a cracking fire in the background, but I loved it.
This year, we have a real fireplace. It's nice. Although because it's gas, you don't get the nice cracking sounds, but still, pretty good. I had just turned the fireplace on in the pic below, so the flames hadn't gotten bigger yet.
Last night we decorated for the holidays. Tree is up, advent calendar hung... the works. We also watched Elf and Arthur Christmas. I've never seen Arthur.... It's pretty good.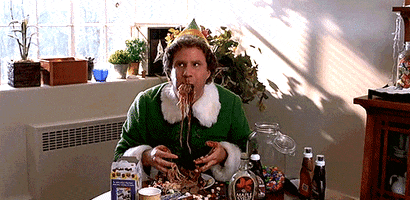 Now all I have to do is the shopping...