Report cards make me anxious. They made me anxious as a kid and anxious as a mum. They have always been a source of stress because Zach never did that well. The behavior section was always negative. Logan always did well, but he worried about how he was going to do... gees, wonder where he got that from?
Last year Zach got a poor mark first term in Social studies. So we worked hard with him and studied for tests and he got
95-100
% from then on (No Joke). But on the subsequent report card, his mark only marginally improved. WTF? The kid is getting 100% on every test and he still doesn't get a 4 (the 2014 equivalent of an A).
4 is "Excellent grasp of topics/skills"
3 is very good...
2 is satisfactory.....
1 is developing...
In the behavior section, grading is:
C - Consistently show the desired behavior
U - Usually...
R - Rarely...
Logan always does well on report cards and his behavior is never an issue. The only thing Logan ever needs to work on is not talking to his friends so much.
Usually I am on the ball, I know the date report cards are coming home and I'm nervous all day. But this year I forgot... so when I got home and the boys had their report cards I was pretty surprised.
So I sat down, took a deep breath and dove in. Logan did great! To sum it up, Logan is doing very well, is fitting into the new school, but just needs to stop talking with his friends so much (Sounds about right.) but he got all "C's" on the behavior section. so that's good news! His teacher had glowing things to say about him. I was really proud.
I was riding high off Logan's report card, so I opened Zach's.
He got straight 4s, in every major subject category!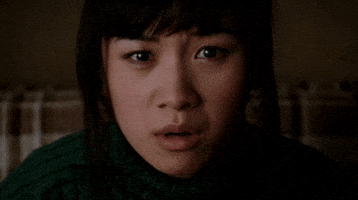 Even Zach was pretty shocked. The only non 4 he got in the whole thing was for his penmanship. He got a 2. Which frankly is pretty generous, because his printing is borderline illegible. His handwriting (cursive) is good though. Which is so odd to me, isn't handwriting harder?
In the behavior section, he got 2 "Usually" and 1 "Consistently". Which is a big step up from the onslaught of "Rarely" he got last year.
I think a big part of this was the fact that Zach got a new start. When he was at his old school, he'd been with the kids since he was little and his ADHD was undiagnosed and out of control. So kids labelled him (like kids do) and he didn't have many friends, which led to frustrations. I think it ultimately affected his school work. At this school, he's making friends, he has a wonderful conscientious teacher who is willing to teach the way the kids learn - a novel concept.
Hands down the best report cards the boys have ever gotten. I was practically GIDDY.
Also, last night the conference manager opened up. Louis Riel school division (and I'm sure others) use this online booking tool for parent-teacher conferences. It's pretty handy. You see the available time slots for the teachers you want to see and slot yourself in.
HS Paul was less than accommodating for working parents because they had conferences in the afternoon and the latest appointment time was 6. Understandable, all working parents clawed and scratched to get those appointments and so they went quickly.
I had never made appointments at Highbury before. So when they said the conference manager would open up at 5 pm, I was on it like white on rice, at the website at 4:55.
What I discovered was Highbury does things differently. They take appointments until 8:30pm.
WHaaaaaaaaaaaaaaaaaat?!
That was a really nice surprise. People had told me that Highbury was a good school, but until you actually see it for yourself you just don't know. It's only been a few months, but I am pretty impressed so far.