Brad came home Friday afternoon.
Kind of felt bad for him. He'd been home just a short while when the boys came home from school and wanted to go play with their friends.
So he opened the garage door so Zach could get his bike out. When he went to close the garage, it wouldn't close.
When I came home sometime later, the garage door was about 3/4 closed and on a rather odd angle. I walked in the door and said, "Should I even ask?" to which there was a resounding reply of
Thankfully we have friends who were able to help us out and we were able to get the garage closed, so that's good. Plus, the overhead door company assured us they would come Monday morning to fix it. Can't much better than that.
So with that crisis all squared away, Debbie and I went to the theatre to see the Heart of Robin Hood. It was incredible, truly. It was so kinetic and dynamic. Actors would slide down this huge mossy hill, jump into holes in the stage or pop out of ponds. It was funny and touching and unique. Love love loved it. If you have a chance, check it out. OH! I forgot to mention, there is this amazing folk band that plays along with the show and is even part of the show a little bit, they are incredible. I bought their CD after the play. They are called
Parsonfield
and are completely worth checking out.
What I did not love however was the wine at intermission. I ordered a white for me and red for Debbie. The staff provided a slightly oversize shot glass. For a brief naive moment, I thought this was a sample so that I could taste it first. Sadly no, that was the actual size. $8.75 for a dixie cup of wine.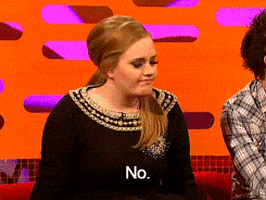 Since Brad got a deer last week, it was game on for sausages. He has been making them for years and learned a few things. Freshly made sausages are better. If you freeze the meat first, then the sausages have to be cooked right away before they can be refrozen and they tend to dry out. So he got to work grinding up the venison. Brad gets the standard roasts, steaks, ribs and wraps those up. The left over cuts are ground and combined with ground pork. This year he made:
1. 40lbs Breakfast sausages
2. 20lbs of Summer Sausage Blend
3. 20lbs of something else... the kind escapes me at the moment.
It takes HOURS of standing at the counter feeding meat through a machine into sausages casings. Tons of work, but he's done. 3 days worth of stuffing and 80 lbs of sausages.
Sunday was just hockey hockey hockey. With an added twist. I was getting ready for the game, went to have a shower. I admittedly had the heat cranked way way up (which I should know better) and yup.... you guessed it got all dizzy and fainted again.
So I got out of the shower and layed down for awhile. It's so annoying that I react to high heat like that, but it's been over a year and a half since this has happened, so for that I am thankful. I just have to remember to keep the heat DOWN.