I've narrowed down my appetizer list for the Party tomorrow:
1. Smoked Salmon and Cream Cheese Cucumber Bites
2. Bacon Wrapped Venison Bites
3.Taco Pinwheel Wraps
4. Genoa Salami Flowers
5. Pizza Stuffed Mushrooms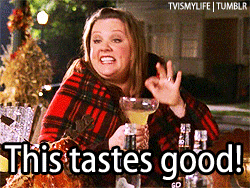 Cream Cheese is a heavy ingredient in those appetizers though.... 4 of the 5 have cream cheese an an ingredient. Maybe I should throw a veggie tray in for good measure.
Those aren't the only things though, every couple is bringing an appetizer as well, so it should round out hopefully.