I am doing well.
Haven't wanted to gnaw the meat off a coworkers lunch yet, so I'd say I'm doing ok. It is quite weird not having solid foods. I haven't been hungry really, but I honestly feel like I
should
be. I know I've said that before, but it is a profoundly strange feeling.
But... on the plus side....
DOWN 5 LBS!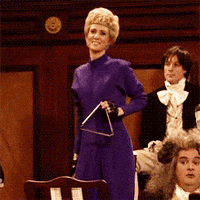 It's not a huge amount by any stretch of the imagination and it's also a mere drop in the bucket considering how far I have to go. But it's a start. A good start.
Onward.