Holy Mother of Busy Batman.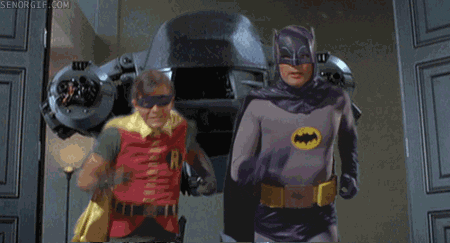 Every day this week has been crazy.
Monday
I had to clean the house in preparation for Tuesday.
Tuesday
was three things. First, in the morning, I had a massage to help sort of the craziness of my back hurting as of later. Second was meeting with Courtney to go for dinner to and discuss my Emcee duties at her wedding this weekend. Third, Brad was having his Diamond Fantasy Hockey Draft at the house. 20 people doing 14 rounds of a hockey draft.
Wednesday
- Logan had track and field (he came in 4th in his age group!) and I had to return my marked student papers. Plus I was working overtime.
Thursday
- Tonight is Walking with Dinosaurs at the MTS center. Zach loves dinos and is crazy pumped. Logan is game for anything but he isn't quite as jacked at Zach. I also have a guy coming to measure blinds for the back door to the deck. Hopefully he comes before we have to leave!
Friday
- Theatre! Debbie and I are heading out to see Sherlock Holmes at MTC.
Saturday
- This is where things get crazy. I have a hair appointment in the morning, then we are rushing out for the wedding ceremony. From there we hit the reception where I am Emceeing and then we are heading home because I have CGA work and the boys have hockey.
Sunday
Hockey and marking.... on loop.
Monday -
Hopefully I will be done marking and we will be able to have a nice thanksgiving dinner, but after that week, I am going to need to just veg out!!