After my conference on Friday, I came home to clean. As I was getting dropped off, I saw that my neighbours house just went up for Sale. They have the exact same house as us, same floor plan, same everything.
Immediately, I go into crisis mode.
What are they listing at? When is their open house? When are they accepting offers?
Turns out they are listing at the exact price we were planning on, which is good really (well as good as it can be) because it would have sucked a whole lot more if they had listed at 20 K less or something. As I was talking to their Realtor, I determined that the houses are remarkably similar. We did the same kind of renos (new siding, soffits, fascia, windows, furnace, AC, hot water tank), although our renos are in 2013/2014 and theirs are in 2009.
They do have nicer kitchen cabinets than us, but we have an oversize dbl garage to their single. We also have a deck and a hot tub to their cement patio. So at the very least you can say we are competitive with them. Also, having 2 houses on the same street will bring more traffic to the area, which is a good thing.
Here is where it gets tricky. They are not having an open house, we are, on Sunday, June 9. However, they were going to accept offers on Monday (just like we had planned). We definitely don't want to be accepting offers at the same time because when people submit offers, they don't know if others have submitted offers. So you can't make an offer on two houses at the same time. When their Realtor found out our plan, he bumped the day for accepting offers until Tuesday, he was able to do that because they hadn't listed anything on MLS yet at that point.
But neither had we, so our Realtor (Terry) changed our offer date to Wednesday, June 11.
There might be an advantage to taking offers second. For instance. Say a person sees both houses and likes them both. If they put an offer in on our neighbours house and the offer isn't accepted, then they can still make an offer for our house because we are second. So we have potential to get a few more offers.
Terry said when people who need to buy a house lose out on an offer, they tend to get frustrated and a little more desperate, especially if it has happened more than once ( happened to us so I know the feeling - we lost out on 3 or 4 houses before we bought this one). So there is also the potentially for people to bid up to make sure they DON'T lose out on the next one.
I sincerely hope so.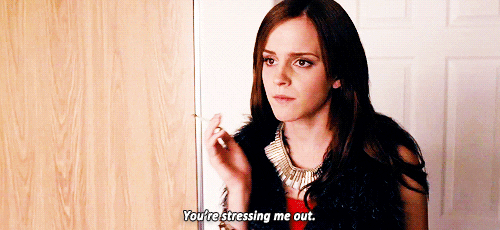 Anyways, back to my regular chaos. We were all set for the pictures Saturday. We had a little painting/fascia to do on the back of the house, but we figured they weren't going to take pictures of that and showings weren't until Tuesday so we had some time. But Terry said he had some clients he wanted to bring over at 4 pm before we officially list.
GAME ON.
As soon as Terry and the photographer left we went freaking gangbusters to finish it all. Brad was up on the ladder just sliding in the last piece, when they showed up at the front door. You can't make this shit up. So I was corralling the boys into the car as Brad was rushing to put the ladder in the garage just as they came out to view the deck/hot tub.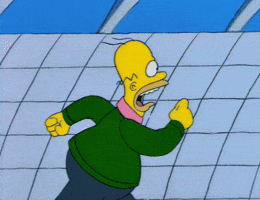 Whew!
I don't think that they will buy it. They wanted Windsor Park and we are in River Park South, but still, it was good motivation to get the renos done.
So without further ado, the FINAL and FINISHED to do list.
Entrance
Fix tile
Redo Grout
Paint
Living Room
Paint
Hallway
Fix closet handle
Joiner strip bathroom floor
Paint
Main bedroom
Bathtub access panel
Kitchen
Range hood
Counter top
Backsplash
Fix dings/mud/sand
Paint
New Faucet
Main bathroom
Caulk tub
Fix wall dings
Paint
Fix tile
Redo Grout
Backsplash
Back entrance
Fix dings/mud/
Paint
Access panel for bathroom
Basement
Fluorescent light covers
Storage room
Paint
Clean out
Gym
Joiner strip
Basement bathroom
Paint
Upgrade tap
Redo floor
Vent
Outside
Soffits/fascia
Eaves
Side
Back
Clean up yard
Gates
Restain fence
Scrub Deck
Lay Sod