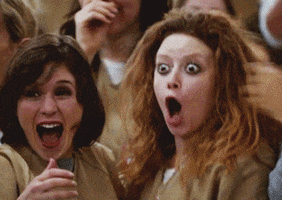 We had two offers and had a major decision to make. One was lower, but with no conditions. NONE. The other was higher but contingent on financing. They did put a good deposit, so we went with that offer. They had until Friday at 6pm to get the financing in order.
I was out for lunch and got at call from Terry saying that financing went through and that the sold sign would be going up on our place today.
I am so happy right now. I am happy that we got offers, I am happy that the one we accepted went through. I am happy we had a realtor (because looking back I could not imagine going through that process without one), who by the way is awesome. If you ever need one, Terry Isaryk is the man. Class act right from the start. No joke.
The only thing I am slightly concerned about now is how the posession dates are going to line up, but that ias a worry for another day.
Today is a day to celebrate!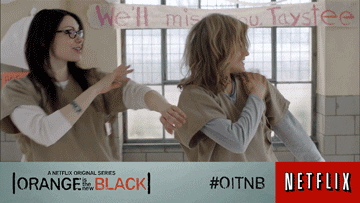 Is it obvious I've been binge watching Orange is the new Black?