It was a great weekend. Truly.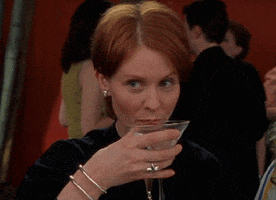 All of the stress with selling, possession date of the new place is so far so good. I am so naive in thinking that things can't change, but at least from this point we are currently looking good;.
Saturday was a summer BBQ at Beth & Dave's place. David and Debbie were there too. Awesome. Such a fun group. Guys started in on the Bulldogs and it was all smiles from there.
Bulldogs (for those not in the extremely tasty know) are a Margarita with a bottle of beer upside down in it.
It is a pure summer bev. Although I would advise pacing yourself. Those margaritas were STRONG.
For the first batch we measure/mixed. However... by the second batch, it was more of a holiday pour of the sour mix and uh...
For dessert Debbie has brought ice cream with a Kahlua sauce. Yeah.. you could say my friends are drinkers :) But it actually didn't start out as a sauce. It was meant to be Kahlua cake pops, but the alcohol made the sauce too runny, so she did what any self respecting woman would do...added even more Kahlua and turned it into a sauce instead. Brilliant.
Sunday Jillian and I hit Value Village. We have an 80s Prom Night party to go to at Leslie and Nick's place next Saturday and we needed outfits. Jill is really small, like size 4 small. So I wasn't worried about her being able to find something. I however am not a size 4. Not even close, so I was slightly anxious about what I was going to be able to find.
However, it all turned out well. I got a royal blue sparkly number. It gives off more of a prom night MOM, then a graduate, but whatever.
Jill's was amazing though. She got a multicolored,flat satin dress that had ruffles down one side. It was just perfect. For the husbands, I got Brad a plaid blazer, pink button down and a skinny tie. I wanted to get him a white blazer to go for that Miami Vice vibe, but this will do.
Jill's husband Jason got a rayon black/grey swirled shirt. It was pretty cool. To make it even better, it was 50% off day and so I got our two outfits for $20! Jill's grand total came in at $22. Nick and Leslie DO IT UP!, so I know it's going to be a good shindig. I have got connections to get me a Crimper and the transformation will be complete.