Weekend was great. I didn't get as much in as I wanted to, but that's alright.
Saturday I was up bright and early. Laird picked me up at 7:30am (on a Saturday...anyone who does this on a regular basis needs their head examined). We hit the park and worked straight thru until about 4 or 5pm, I don't really recall.
I had my friend Leslie drop me off at Owen's place so that I could see the new house and help with some renos. However, my painting clothes were in Brad's truck. So I had to wait for him to arrive - when he did, he told me we had to go because even though Logan was at the sleepover, he hadn't brought him any clothes to sleep in or clothes for the next day.
Sheesh - so much for that. This not being able to drive is kinda turning into a bit of a bitch.
Sunday am was a 4:30 wake up call. Yes. 4:30.You know your life has come full circle when you are now getting UP at the time you used to CRASH.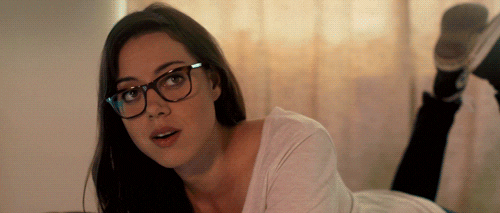 Got to the park shortly thereafter and started on the epic day ahead. Stringing medals, moving fencing, hanging banners, greeting volunteers and runners. Basically the last sentence on loop for 5 hours. Then we started the clean up which is just everything in reverse.
The committee has it down to a fine science and everyone knows their jobs, so it's kind of amazing how we get in, roll out an event for almost 3,000 people, raise over $1 million in 10 years and roll out.
My plan on race day was to go home with Owen to do some painting at his place, but when Owen was ready to leave, my finish line wasn't packed up yet and I couldn't go. By the time I was done, it was a little later, 3:30pm so or. When I got home, Brad had to leave to go and pick up Logan from his friends place.
Once I sat down though, exhaustion set in. I was so tired and so sore, I could barely move. My mind wanted me to get up and go help Owen, because he has done so much for us, but after two days of working so hard, I was just done - more than I thought I would be.
Feel really bad about it. Owen said no worries, but still, I feel guilty. I am happy that he had about a dozen or so people (I think that's what he told me), come out for his reno party on Saturday and they got a lot done. I walked through his new house and it has so much character.
There is lots of renos to be done at his place, so I know there will be more opportunities to get in and get my hands dirty.
OH! Almost forgot. Zach! Holy Shit. Kid was a rock star! He worked so hard on Saturday at race set up. Then Sunday, he was helping with the clean up crew, driving a gator around. I was very proud of him. Not a single complaint during the clean up. Not one.
Logan had a great time at the sleepover, the ball hockey tournament went well, they came in either 6th or 8th out of 21 teams. They were pretty happy with that and the weather turned out decent, which was good for everybody!!
Now, it's gangbusters on the house. Open House is Sunday June 8. We have to have everything done, painted, decluttered, cleaned and showcased in 4 weeks.
Game on.