I botched Easter.
Bad.
This year was a little different because I realised on Friday night that Zach didn't believe in the Easter Bunny anymore. End of an era, but it was fun to have him pick out a few treats for our hunt.
Logan was super excited for Easter. He even said Saturday night that he wanted to hide the eggs (colorful plastic ones full of treats) and fill them with the treats he got from Grandma and Grandpa.
Ok. This is where I screwed up. I thought that Logan meant by him hiding the treats he was helping the Easter Bunny (because we had just watched the movie Hop. In the movie a human helps the Easter bunny hide the eggs.).
So I thought if I just put the treats I had bought for the boys in a basket, then they would "search" for the ones Logan hid and all would be well.
Yeah. No. Logan was devastated.
So it all ended with me explaining that the Easter Bunny didn't let him down... that it was Mum who has misunderstood. He was really sweet and tried so hard to be kind and understanding. He tried to explain it saying "I know it was a misunderstanding, but you know when you get SO excited about something and then you wake up and there was no egg hunt. I was just so disappointed".
Oh. Fuck me.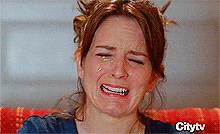 So we are having a egg hunt do-over next weekend. Yes, we are actually doing this. It's one of those situations where you just sit back and go, "Yup, this is happening".
No real recovering from that, so at this point, I am just trying to mitigate the damage.