Painting is Done. DONE!
I painted the living room, hallway, Logan's bedroom and our bedroom. I needed to paint the living room and hallway in their entirety, but Logan's bedroom and our bedroom just needed touchups from when we installed the new windows.
So Brad is putting the baseboards/quarter round back on today (provided the air compressor cooperates)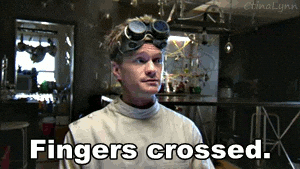 Then it's just putting back up the blinds and we are almost done the inside of the house!
Last night was a good night. Arj and Radhii came over. Arj works with Brad. He's been to the house lots before, but I haven't had the chance to meet his wife.
Radhii came over from Bombay, India in March of last year. So she's been here one full year. Brave woman!
They came over last night for a visit. They brought with them the yummiest samosas I have EVER had. OMG. So good. They came over just as we had finished supper, so I didn't have any last night, but I had 2 for breakfast this morning. Will definitely have to get the name of the place that they got them from because Holy... they were gooood!
Hanging out with friends was just what I needed last night. Truly. To kick back, have a few drinks, relax. Awesome. Arj and Radhii are such a great couple. It makes me smile that despite all of the differences in culture, some things are the same. It was HILARIOUS to hear Arj complaining about Radhii holding the GPS while driving... and even funnier was Radhii's comebacks. So great.
Today is Logan's birthday party. Not my Logan, but Logan from Zach's hockey team. My Logan will be going to to keep the Other Logan's little brother Leiland company.
After that...2 and a half more days of work and then SPRING BREAK!