Sometimes being a mum means sacrifice and last night was one of those. I got invited to go to a dinner at Lobby on York with some of the executives from work because of my involvement with the Employees in Action and the United Way. Spouses were invited as well, hello date night!
Got babysitting all lined up. We were good to go. And............cue hockey.
Zach was in an outdoor tournament for Windsor Community club a few weeks ago, but the weather was brutal cold and they had to keep cancelling games. So finally the weather warmed up enough for us to hold the game and wouldn't you know it, it got scheduled last night.
Brad is the coach for Zach's team, so he had to be there. I suppose I could have gone to the dinner by myself, which I have done in the past, but with the overtime I have been working lately, I have already missed a few games. Plus I will be missing another on Saturday when I take Grandma for Xrays. So, I decided that I should be at the game.
Glad I did. They played their hearts out and won the last game of the tournament. Well Done Windsor!
Came home from the game and I decided that I would go to sleep early last night.
I was in bed by 10 pm. Doesn't sound remarkable, but that is huge for me.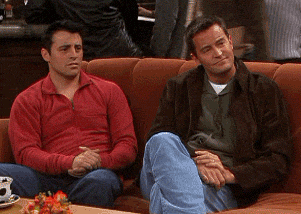 But my kinked out neck is still messed up quite badly. Every time I rolled over, It would hurt and wake me up. Which lent itself to a rather restless nights sleep. I stood in the shower under the hot water this morning in a feeble attempt to loosen it up to no avail. Fuck. This hurts.
Now I am just debating how long do I wait to see if this sorts itself out naturally or whether I should go see a chiro or something.
For added fun, I have to hit the art gallery tonight to get my head shot taken for the Leadership Winnipeg Book. I am part of the Leadership Winnipeg 2014 class. It's a university accredited program where you go out into the community and learn about leadership in all its form by seeing people in action rather than sitting in a classroom taking notes. It's been extremely eye-opening.
Part of the requirements of the course is that we have to create a book, from the writing to publishing and actual marketing launch. The book contains profiles of outstanding Winnipeggers. Each of the program participants has to identify and interview one individual. Then as a group (we are divided into teams), you interview one more.
My individual interview was of Patrol Sargent Nick Paulet of the Winnipeg Police. He is the founder of IronCops Winnipeg and the Winnipeg Police Service Half Marathon which will hit $1,000,000 in funds raised for Cancer this year.
Our team interview is with Sandy Reilly. CFO and President of Richardson Financial Group. He was also a integral part of bringing the Pan Am Games to Winnipeg.
So back to the book. You can see a previous years book on
BLURB
and they are also available at the Millennium Library in Winnipeg. This year they decided to print the pictures of all of the contributing authors to the book, so thus the reason, I need to have my head shot taken today.
Trouble is, with my neck all messed up. I am hoping for a standard picture. Anything that requires me to turn my head in any fashion will not be happening today that's for sure!