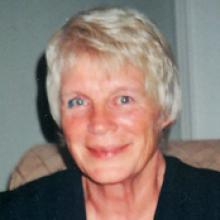 We said goodbye to a lovely family friend this morning.
Elaine was Brad's Dad's partner during his time on the police force. They were very close and she came to know George and his family and became part of the extended family.
She even knitted us a gorgeous cream afghan as a wedding gift.
Rest in peace
Elaine
. You will be missed.