Only a few more days until Christmas break. I am pretty much finished shopping I think.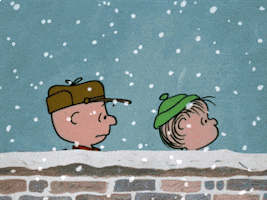 Brad only has one person to buy for.... me. But I don't think he's quite finished yet LOL. Shopping at the mall during holidays is right up there on his list of things he hates.
I broke down and got a Elf on the Shelf this year. I probably should have done so awhile ago as my boys are nearing the age where they no longer believe, but what the hell. We named our family Elf, Buddy. So Buddy the Elf it is.
So if you are not familiar, an Elf on the shelf is a story and a elf doll. The premise is that this elf returns to the north pole every night and reports to Santa on the behavior of the kids. Each night when he leaves he returns to a different spot in the house. So the kids have to search and find him every morning. The idea is that they can't touch him or they risk losing the elf magic.
Parents get crazy creative and come with elaborate
elf placements.
Zach is kind of skeptical, but Logan is into it. Although he swings from thinking the Elf is cool to being genuinely concerned that it's kind of creepy. When he misbehaves, he goes up to the Elf and apologies and asks him nicely to not snitch on him.
Today the elf was ass up in a box of triscuits. Ha! I am having way too much fun with this. I am constantly fighting the urge to have the Elf show up with Barbie and an empty mini baileys bottle. I would never stop laughing.
So far the Elf has been strictly PG for the record.