I hate making school lunches. It is one of those mundane tasks right up their with laundry that is necessary, important but tedious.
Which is why I love Fun Lunches at the school. Fun Lunches are the modern day equivalent to Hot Dog Day of yesteryear. In my boys case, the lunches tend to be pizza, Quiznos or Subway. Whatever. I write a cheque and my kids have a lunch I don't have to make. Perfect. Where do I sign.
I get so excited about these fucking fun lunches that I write them on the calendar. They are a mini break for me, so whenever, I see one coming up, I squeal a little on the inside. Today was that day.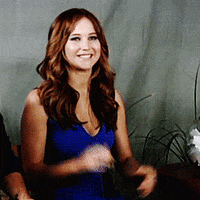 Except ZJ and L weren't convinced it was a fun lunch day. I double checked the school magnet calendar and my hand written one and they both said fun lunch, so I went with it.
It was almost funny (almost... I'm not a monster) how concerned the boys were. I gave them each $2 to buy something at the canteen in the unlikely event there was no fun lunch.
Dropped them off at daycare and set off. Bumped into Debbie who gave me a ride to work. YAY! Good start to a Friday.
Cue 5 minutes later when I get a phone call from the Daycare. There is no fun lunch it was cancelled. Apparently Logan was so concerned that he approached the daycare teacher and said
"My Mum thinks it's fun lunch, but I know it's not. She was really excited about it and I didn't want to disappoint her"
God I love that kid.
So the daycare agreed to make the boys a lunch so they don't starve today. I think I am going to make a place on the mantle tonight for my Mother of the year trophy. Should be awarded any day now.