Ok I have REALLY got to start going to bed at a decent time
Stayed up crazy late texting a friend. By the time I realised how late it was and then tried to go to sleep, I think I might have got 5 hours.
To make matters worse on the bus this morning, the woman beside bathed in perfume. It was like hitting a 1970s perfume wall.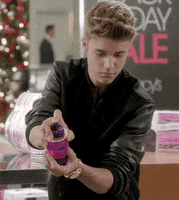 You would think that perhaps it would have woke me up, but sadly no, not even close, just gave me a headache.
Weekend was really productive, so that was good. Friday night was the meet and greet Bowling night for Logan's hockey team. It was great to meet the parents and get to know the people you are going to spend a lot of time with over the coming months.
Saturday we had nothing on the agenda. Nothing. That never happens on a Saturday.

So we made the most of it. Took a bunch of extra stuff back to Home depot that was left over from doing the eaves. Then we bought new flooring for the basement bathroom.
Zach and I then went on a mission to return a bunch of stuff. We had a few things that I had borrowed for mum and dad's 50th, so I want to get that done. After that we cleaned out the garage which we were using as a workshop. We needed to clear it out so that we can park the cars in there because as of Nov 1 the overnight parking ban is back on.
Sunday we EMPTIED out the storage room in the basement and went and bought all of the dry wall to finish the storage room. So that will get done this week.
I just want to move now. Not in 8 months. Now. I am impatient as fuck when it comes down to it.
Do I earn any points for admitting that?
What a random freaking post this am. Kind of like how my brain is right now, so I guess it's appropriate.
Happy Hallo-week!