Honestly. There is always something going on, some drama (sometimes good, sometimes bad) I am always getting myself into bizarre pickles. Here is my secret confession though... I love it.
To have a life, where everything is sunshine and roses, frolicking in a land where children are perfectly behaved and everything is blissful would honestly bore me to tears. If that's your life and you're happy, then I'm happy for you. It's just not for me. Like my Dad says, "That's why there are 42 flavours of Jello".

Anyways, back to my crazy life. This morning, the boys were all ready for school and decided to play hide and seek, Logan was hiding. So Logan some running into my room and slams the door (he's not that familar with the concept of stealth.)
**Bit of background**
Our bedroom door has quirks to it. While it has the ability to lock, if you slam the door, something happens in the mechanism, the door locks, yes, but you can't UNlock it; the handle will just spin.
Get where I am going with this? So now, I am getting ready for work and locked in my bedroom. I called to Zach on the other side to come help. What I normally have to do is pick the lock. So in what will likely be one of my proud parenting moments, I had to coach Zach on how to pick the lock. There is no keyhole on his side, just a tiny hole by itself. Zach tried everything. He couldn't find anything that would fit into the hole in the doorknob in order to pick it.
30 minutes later and we are still stuck. Logan has dissolved into a puddle of tears " We are going to STARVE in here!" I called Brad and told him the situation, to which he replied "Are you serious?" I love my husband, but that is the most asinine response. No, I have called to tell you I am locked in our bedroom with our son, while our other son tries to free us all while I am running late for work....just for sh*ts and giggles.
Brad suggested a screwdriver so that I could take the doorknob apart from the inside (screws are on the "in" side of the door). Zach tried, he went to the storage room and found the screwdriver (which in itself impressed me as I am not sure I could find the right one) and came back up. Problem was it wouldn't fit under the door.
Then, in a moment of clarity, I saw my knitting bag. I quickly found a knitting needle and passed it to Zach under the door. He began trying to pick the lock with the needle. It worked!!!
Zach was SO proud of himself. He opened the door, came in and hugged me and then started comforting Logan who was still in the throws of despair wailing "
I thought we were going to be in here forever!!!"
I have said it before and I will say it again. ADHD kids are good in a crisis. Screw that, they are Rock stars in a crisis.
So Zach now has a bit of a swagger in his step today. He was really proud of himself and rightly so.
With the flight of the bumblebee running through my head, I dropped the boys off at daycare and ran back to the house to get my stuff. I still was clinging to the feeble hope that I would catch my bus.
Grabbed my bag, coffee, keys and I was out the door and running to the bus stop. Get to the bus stop only to realize I left my lunch on the counter. Here I made an executive decision. Recently I have made a promise to my husband that I would stick to our budget. Sticking to our budget means not buying my lunch everyday. So, I decided to run back home and get my lunch, even if it meant missing my bus. I am choosing to call this decision personal growth.
However, when I get home, the front door lock is stuck and won't turn. It was like all the locks in my house got together in a united display of solidarity and said, "Not today b*tch".
After a frantic few minutes of wiggling, pulling and yes, even breathing on the lock in an attempt to thaw it, the door opened. Grabbed my lunch, re-locked the door and started to head to the bus stop.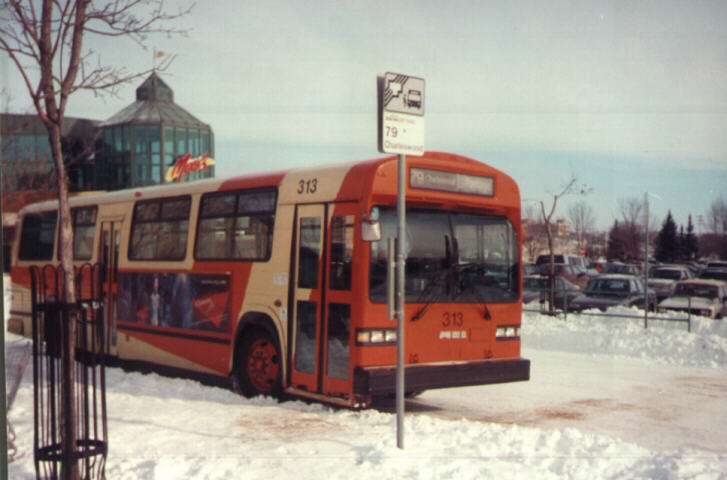 I was walking at a leisurely pace, as I didn't think there was any way that I was going to catch the bus, but then I saw people at the bus stop and two blocks down was the all too familar glow of orange lights. So, I was off and running again, sprinting for the bus.