What I was expecting didn't materialize. What did materialize was a wonderful, comedic performance.
The Magic Flute was incredible. The voices were out of this world. One character in particular, Papageno brought down the house. His talent for comedy along with his powerful voice completely made the performance for me. Hugh Russell.... Bravo! Here is one of my favorite songs from the performance... "Papageno - Papagena"

One other thing that was funny, not funny "ha ha", but funny "hmmmm?" was the fact that I had heard one of the famous aria's before, but just never realized that it was from the Magic Flute!





Of course there is that fantastic melodrama that opera is know for: Your beloved (whom you fell in love with simply by seeing a picture) is no longer speaking to you so you are thrown into the depths of despair and start to sing about how you cannot go on and must plunge this dagger into your heart. Really, if that were set in 2011, your girlfriends would just take you out for coffee and call the guy a douchebag...maybe you'd buy some shoes.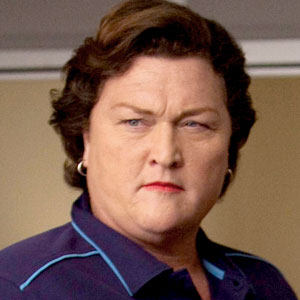 The
only
thing that I didn't care for was the character of Tamino. I got the concept - Adonis type of guy swoons these ladies in waiting... but the thing was the guy playing Tamino...uh....had an INCREDIBLE voice. Adonis?.... not so much. I just couldn't get past his "look". His picture in the program lookednothing like his character, so I imagine he was wearing a wig/makeup. Truth be told he kinda looked like Beiste from Glee.
I guess I was just surprised at the humor. I wasn't expecting it to be funny! I support the Arts: theatre, symphony, ballet, but the opera is not one that I frequent as much. Mum was with me and the two of just had a fantastic time.
One question though: At the opera there are all sorts of gentlemen walking around with medals and tassels. Most of the medal/tassell outfits are gold, but some are baby blue. Anyone know what that is about? Clearly it's for some sort of ranking/Lion's club or something. It intrigued me. I'll have to check it out later.
So from Opera we to go EI-EI-Oops.. the Spring play at the school. Zach has a speaking part, and has two performances today: one at 1pm and one at 7pm. Logan will be part of the kindergarten class performing. He was so excited, he got up early to get dressed. I am excited, this is Logan's first concert and it's Zach's first speaking part! Go boys!!