Love Friday's!!
Everyone has a list of their "Five Free"... a list of all celebrities that you could be with despite your loyalties to your spouse. Well, at least I think they have to be famous, it would make for some awkward encounters if your neighbour was on the list.
So it's been a while since I made my list. I know Bleeker has a thing for Sandra Bullock, Renee Zellweger and that Gabby...volleyball chic. So I thought I'd update mine.
Here goes, except I am going to do a top 10.... too hard to narrow it down.
1. Ryan Reynolds - Did you see Xmen ? humina humina humina.... Funny and Gorgeous? That's the whole package right there!
2.
Robert Pattinson
- Brooding, Angst ridden, British....
insert swoon here
...
3.
Jason Mraz
- Love his music... very quirky. And he wears HATS! I am sucker for hats for sure
4.
Hugh Grant
- yes, I know, not the typical, but he's ridiculously funny and quick witted.... plus, again... British...
swoon again.
5. Bradley Cooper - Total Badass, definitely not someone you'd bring home to meet the parents, but that doesn't make him any less fun...I mean that scene from the Hangover when he's walking down the hall in a black suit? My knees went weak.

6.
Kellan Lutz
- PURE eyecandy. Does he talk? Can he make a coherent sentence? OMG... who cares!
7.
Ron Livingston
- Was in Sex and the City and Office Space (another favorite movie).... he's very good at playing sad. Just makes me want to cheer him up.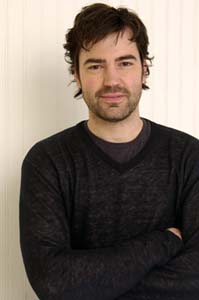 8.
John Krazinski
- he's in the Office, which I love. He was also in one of my fav movies "Away we go" and if you get the chance to see "It's Complicated"... he's fricking hilarious in that...
9.
Vince Vaughn
- okay, so he's dropped off the radar recently. Still, even though he's gotten a bit more teddy bear, the guy still slays me. Plus he had a small role in one of my favorite movies "Into the Wild". He's phenomenal.
10.
Jason Bateman
- Last but not least. Major brownie points for overcoming the whole child star to serious actor trap. Favorite interview quote:
"I'm a 34 waist, 32 inseam, which is not a good look.You kind of want your legs to be longer than your waist circumference"


So clearly the pre-requisite to make my list is that you have to make me laugh first and foremost and doesn't hurt if you're hot either. Everything else is just details.

Damn... think I need some air.... :)